Maybe there is a reason that so many startups are heading to Lisbon - it is not just about the sun and surf, it is also salaries. The city is on par with eastern European cities in terms of what companies have to pay a software developer.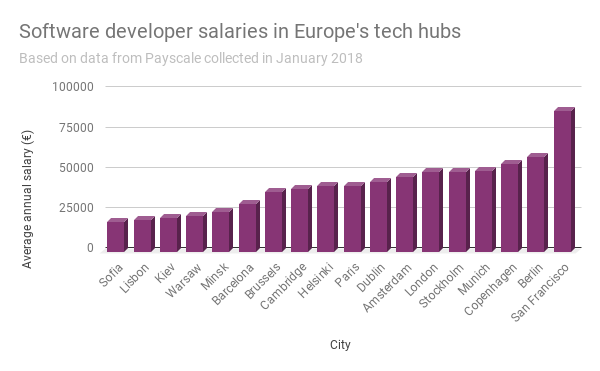 Copenhagen and Berlin are on the other end of the scale, and many startup founders in those cities complain that hiring a tech team has become expensive. Although not compared with San Francisco - we included the city in this chart to help keep things in perspective.
Sifted Newsletters
Sifted Newsletter
3x a week
We tell you what's happening across startup Europe — and why it matters.
For more on the pros and cons of Europe's tech hubs see Insider View series.