Local communities have been looking a bit wobbly in recent years, but the Covid pandemic is acting as a saviour of sorts.
Nextdoor, the US-based hyperlocal social media app, saw daily usage shoot up by 80% globally at the start of the crisis, while over 500,000 people responded to a call from the UK's NHS to volunteer to help vulnerable neighbours. 
Suddenly, as we stick closer to home, our local parks and high streets mean a whole lot more to many of us than they did before the crisis. 
And that's great news for Commonplace, a London-based local community engagement platform, which has just raised £3m from VC firm Beringea and has worked with over 50 councils in the UK to help them implement emergency measures during the pandemic.
"There's a renewed interest in community as a result of Covid," says cofounder and CEO Mike Saunders. "We're commuting less to work, at home more and using parks more, so people are recognising the value of the people and places that they live close to." 
But will it last?
Covid response
"We've been seeing a trend towards digital by default over the last couple of years," says Saunders, who started Commonplace in 2014 and has since worked with over 200 clients, including local councils, property developers and other organisations like HS2, Sustrans and Highways England.
"That's been accelerated by Covid — councils have been scrambling to work out how they implement emergency measures and keep the community onside." 
Councils from London to Leeds have used the Commonplace platform to seek feedback from local communities on things like widening pavements and repurposing road space, and get real-time feedback on how those measures are working out. 
Sifted Newsletters
Sifted Newsletter
3x a week
We tell you what's happening across startup Europe — and why it matters.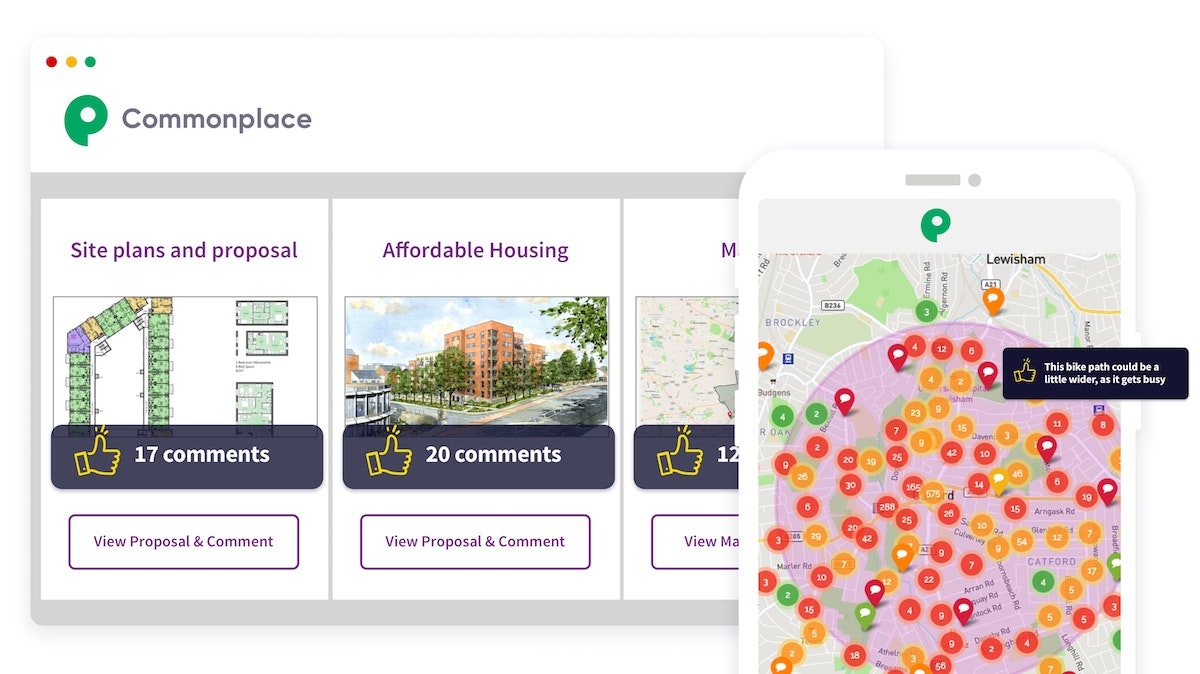 Users can make comments and answer questions about exact locations on a map — like, 'Can we add a cycle crossing in here?' — and councils can keep them updated on how projects are progressing. 
Running these consultations digitally means that councils can speak to harder to reach segments of their communities; three-quarters of Commonplace's users are under 45, for example. 
Projects are shared via the usual council communication channels, but also get organically shared via social media, says Saunders. If it becomes clear that any groups — say teenagers, or people who live on a certain street — have been underrepresented in the responses, Commonplace can then target those groups with paid advertising. 
Pesky property developers
Pandemic aside, Commonplace has also been having luck with property developer clients, including Taylor Wimpey and Grosvenor. 
If you think it seems odd that property developers should want to know what local people think, that's exactly the point, says Saunders. Just 2% of people in the UK trust property developers — and some want to give their image a revamp. 
Increasingly property developers want to be seen as listening to the

community.
"Increasingly property developers want to be seen as listening to the community," he says. "They want their brand to be seen as one that is creating quality spaces, homes and retail, and all of that requires that they do actually listen to and understand the end user of their product."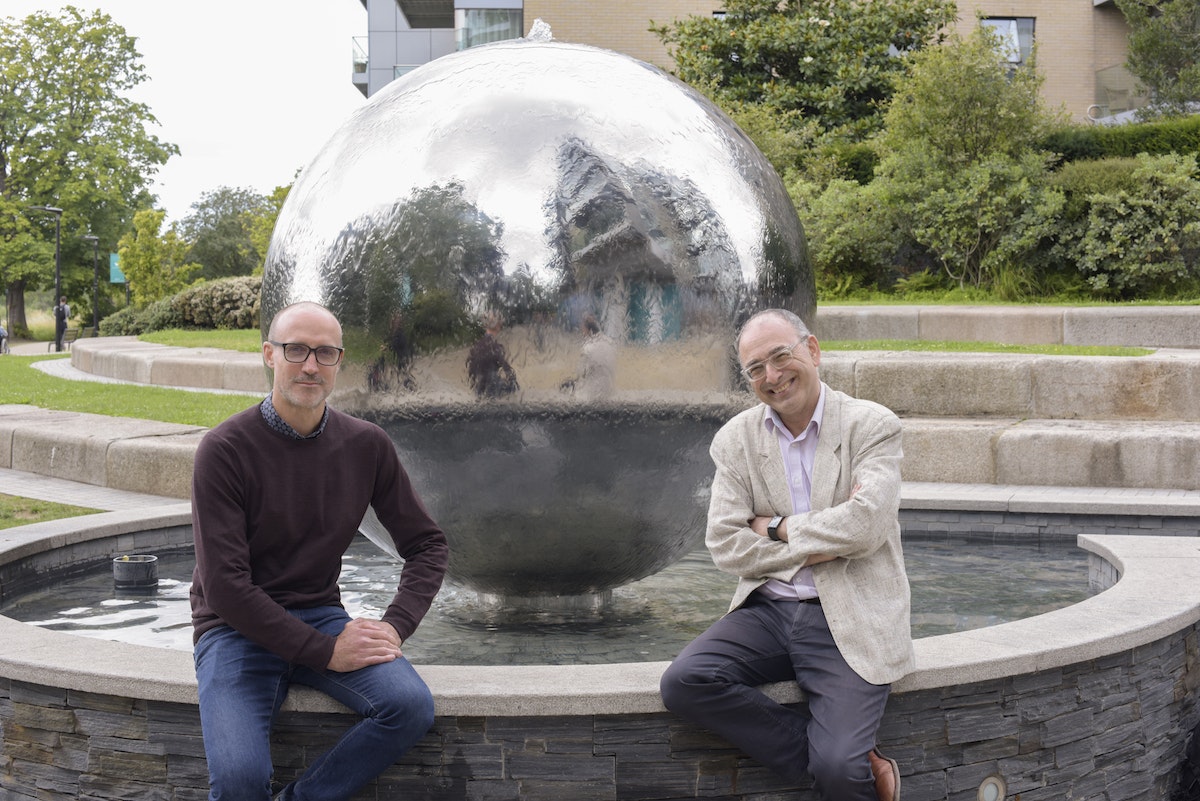 But how big is this opportunity?
Over time, Commonplace hopes to be able to join the dots between projects in an area to get a better understanding of a local community. "That would be a great asset for a local council, or other change makers who want to develop in that area," says Saunders. 
There's also scope to expand beyond planning and urban change — although that's a big market. In the UK alone there are 408 local authorities, 1,600 housing authorities and around 100 commercial developers.
When it comes to other sectors, healthcare is one obvious contender. "Increasingly the health sector is interested in place as part of its thinking about wellbeing," says Saunders — from doctors prescribing cycling to exercising in local parks. 
Increasingly the health sector is interested in place as part of its thinking about

wellbeing.
Another is energy. "As we move to a greener economy, energy production could potentially be decentralised," he says — and that would need deep discussions with local communities. 
Commonplace is part of a wider trend towards opening up civic conversations. More on the digital democracy front, Australia's Bang the Table, founded in 2007, is used by over 600 public sector organisations around the world, while Bristol-based Delib, founded in 2001, has worked with over 400 government organisations to find out what their citizens want. 
But when it comes to urban spaces, as the UK government continues to roll out ambitious infrastructure plans — most recently a £2bn package for cycling and walking routes — and while local lockdowns remain likely, Commonplace's platform might become, well, a little more commonplace.