Clearly, nobody 'wins' when it comes to coronavirus, which has now spread across the world, infecting nearly 250,000 people at the time of publication. In Europe, those living in Italy, Spain, Germany and France have been the most impacted so far — and the situation is set to worsen.
The knock-on effects for startups have also been huge, but some businesses are faring better than others.
While many struggle to operate amid travel turmoil, others are cashing in on the health crisis by supplying much-needed medical solutions. Some London founders even launched an entirely new startup (called Epiderm) this year to help track employee and visitor contact through check-ins and calendar analysis. 
Europe's unicorns might have the cash to cope (if they've raised recently), but not everyone can afford to shut down for the foreseeable future. 
There are clearly dozens of sectors that will likely be impacted: think dating apps, concert booking apps, edtech, will-writing startups, fitness apps, remote working tools and recruiting startups just to name a few. (N.B there is a great shared resource on this here.)
At Sifted, we've identified 'winners and losers' across seven key sectors that we think will be particularly affected, and asked founders how the pandemic is impacting them… 
For more detail, check out our ongoing coronavirus coverage.
WINNERS: Doctor on demand apps
Like who? Kry (Sweden), Babylon (UK), Qare (France)
Operating across Sweden, Norway, Spain and France, Kry is the most downloaded doctor app in Europe — and has unsurprisingly seen a huge spike in downloads as GPs close. App downloads are up 61% compared to the same time last year and consultations are up 80% for the same period (tellingly, consultations for viral symptoms are up by more than 240%). "Digital healthcare can help add scale and alleviate capacity issues," says Johannes Schildt, Kry's chief executive and cofounder. The startup has even launched new products, including a free coronavirus symptom checker. 
But while this is a moment for doctor apps to shine, rapid growth is not all smooth sailing. Kry, for example, has had to ramp up recruitment efforts to meet the unprecedented demand. Other smaller competitors, like Paris-based Qare, "could do without" the additional pressure (25% of Qare teleconsultations now relate to coronavirus).
Sifted Newsletters
Startup Life
Every Wednesday
How (and how not) to run a startup.
"We were already in a strong, double-digit, month-over-month growth, but the pandemic has increased our growth by an additional 25 percentage points," says Qare's chief executive Olivier Thierry. "We have had to scale up our operations faster, providing faster, shorter self-service training tutorials for doctors — something that we can do with, but that we could have done without."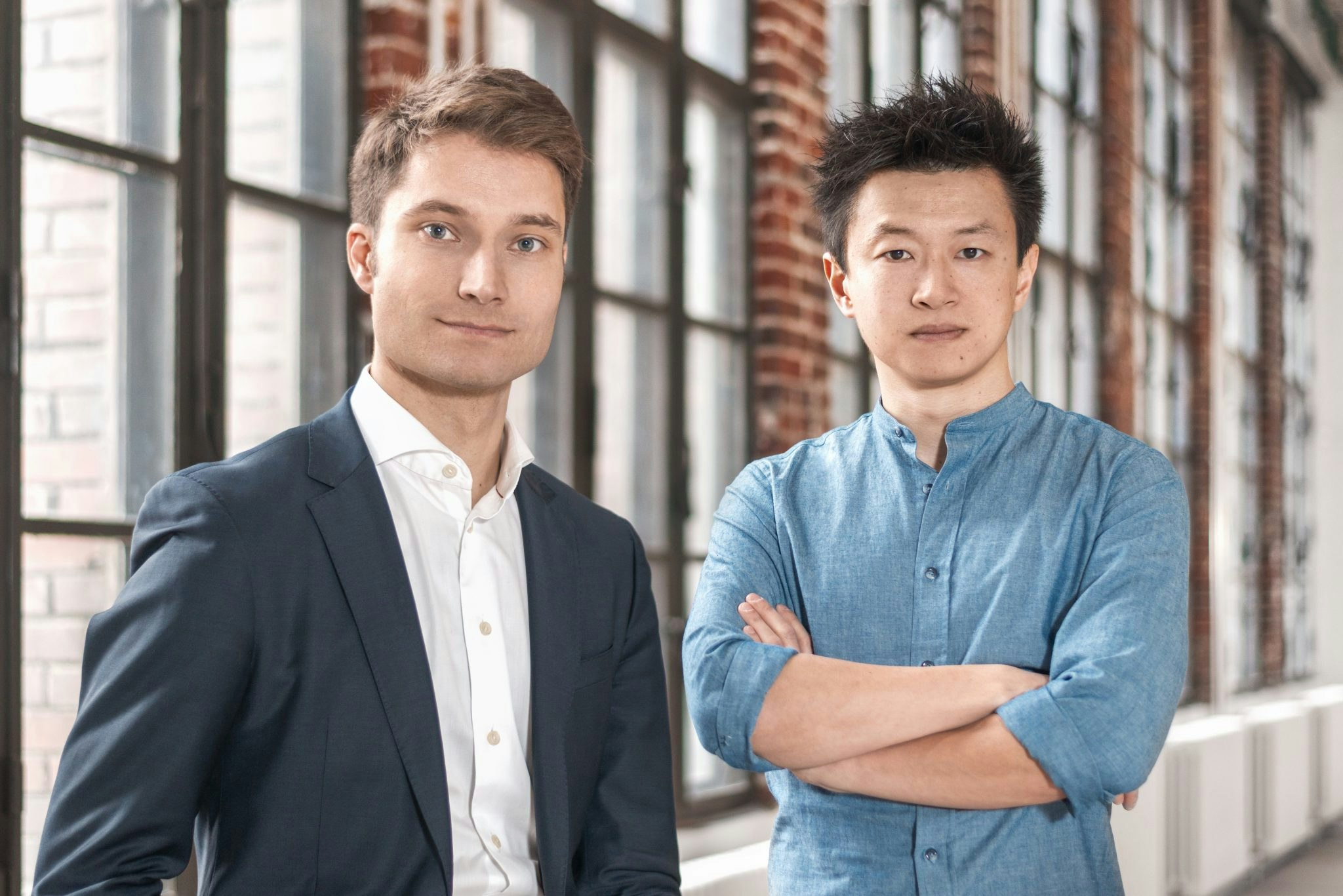 LOSERS: Tourism platforms
Like who? WeRoad (Italy) GetYourGuide (Germany), TourRadar (Austria) 
GetYourGuide is one of Europe's biggest online platforms for booking tours and attractions, with 40m bookings made since its launch in 2009. But it hasn't gone unshaken. 
Bookings were down 50% in February and continue to sink as coronavirus chaos ensues. The Berlin-based unicorn, which bagged $484m from "king-making" investor SoftBank last year, said it would use recent investment as a cushion in the coming months, and was offering tactical advice to customers in less-affected markets. "We are advising our suppliers to take steps to cater to local markets by expanding availability in relevant languages as demand is shifting toward experiences closer to home," said cofounder and chief executive Johannes Reck. 
Reck hopes its pot of funds will stand it in good stead until an "inevitable tourism upswing". Not everyone will be so lucky. 
Many niche experience platforms selling gig tickets or shared food experiences face no alternative but to temporarily cancel activities. The UK's live music events company Sofar Sounds cancelled all upcoming shows "for the foreseeable future", Italian dining experience platform Cesarine (similar to the Netherlands' Withlocals and UK's EatWith) has also ground to halt. 
Cesarine, founded in 2016, refunded all bookings and has halved its forecasted earnings for the year. Now founder Davide Maggi said the startup is exploring new digital ways to connect its communities, including live video streams from the kitchens of Italian families. "Although many travellers can't physically be here for the food experiences and Italian holidays they booked, we can still offer a warm welcome into our homes from afar," he told Sifted. "We'll be connecting with hundreds of Italian home cooks who are here to share their unique stories, showing how food can bring joy and connection in the hardest of times."
Foodies can follow Cesarine's cooking stories on Facebook and Instagram through the hashtags #cesarinestayhome and #thefoodmustgoon.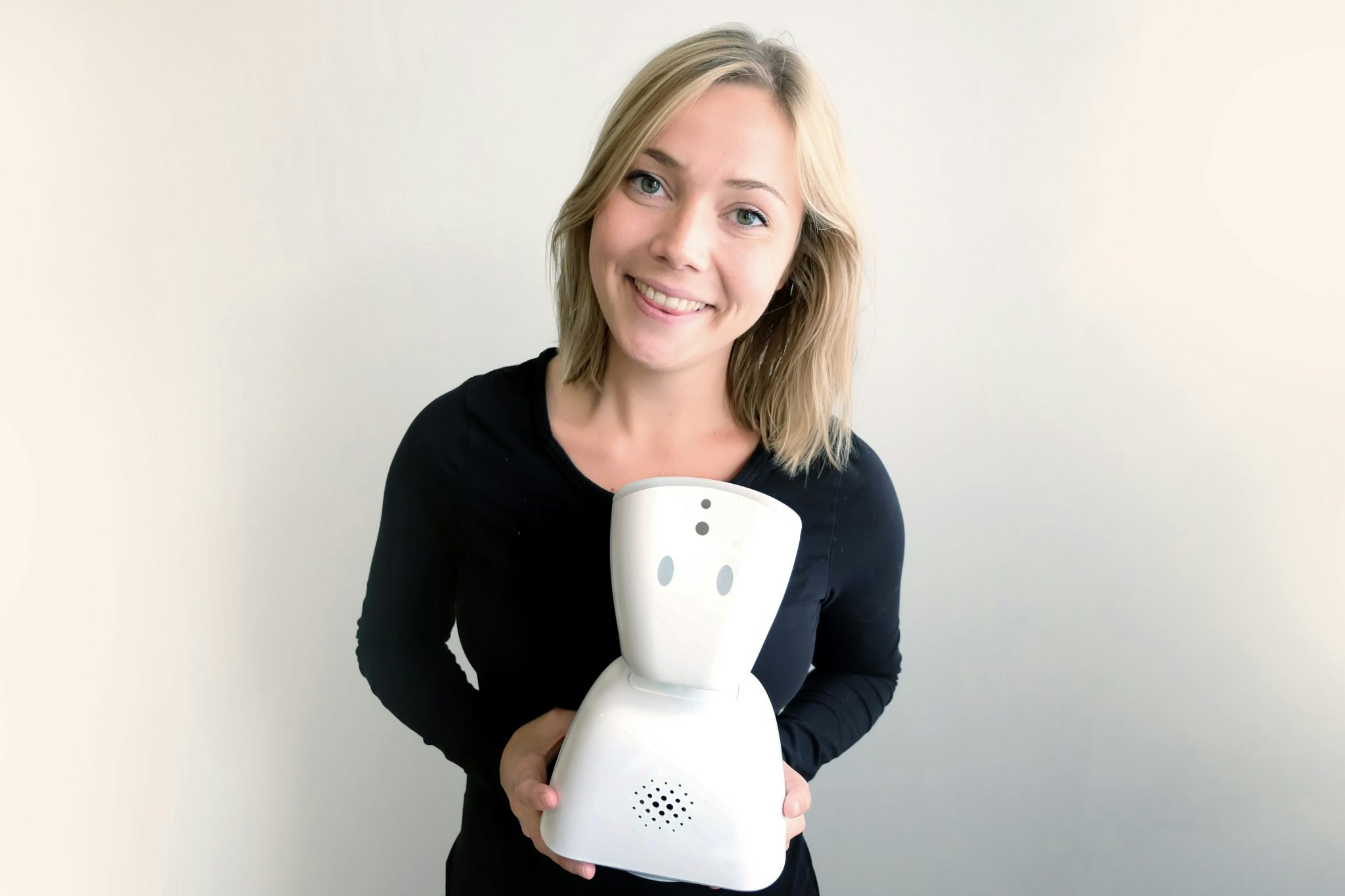 WINNERS: Smart robot makers
Like who? Blue Ocean Robotics (Denmark), CareClever (France), No Isolation (Sweden)
Robots can't get sick. This makes them ideal for performing jobs in hospitals and connecting those locked down in isolation. 
We've already met Denmark's Blue Ocean Robotics, based in Odense, which develops several autonomous robot lines —including UVD Robots. These autonomous disinfection robots help kill viruses and bacteria in hospitals using UV light. The line has seen steep 400% year on year growth since its market launch two year ago. 
In the peak of the China epidemic, the startup received its biggest order of 100 robots, and orders continue to flood in. "Our typical list price is €60,000 which sounds expensive, but for every one person acquiring an infection in hospital, that typically costs around €3,000. With us, there's a return on investment in four and a half months," says Claus Risager, Blue Ocean Robotics cofounder and chief executive.
Elsewhere, social robot startup CareClever in France says it will offer its telepresence robots to support retirement homes for free. "It will be our contribution to help elderly people to keep up morale," says founder and chief executive Antoine Bataille. And Sweden's Karen Dolva, cofounder and chief executive of No Isolation, also cited an increase in the demand for KOMP (a smart tablet for elderly users) and AV1 (a telepresence robot for kids). 
"Many seniors who are in the risk group are self isolating, and for this group KOMP can be a great way of keeping in touch with the outside world," Dolva told Sifted. "We don't know how long this will last, so it's important to establish good routines quickly, and regularly check in with each other during the workday to make sure we are not isolating ourselves."
Read more: The robotics startup helping to fight coronavirus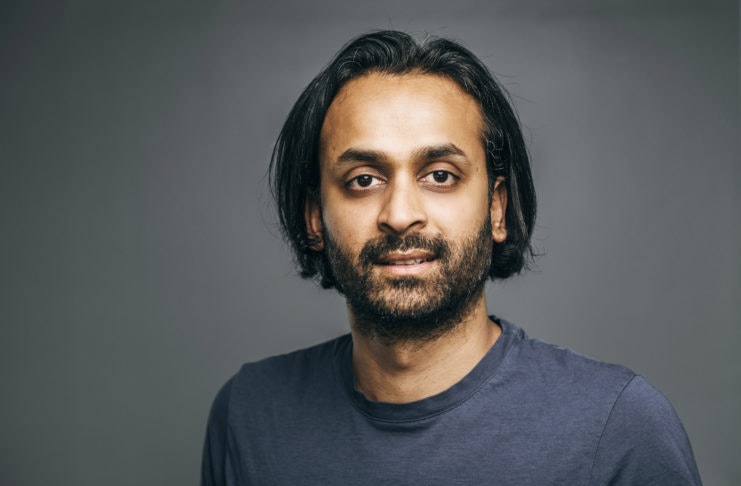 LOSERS: Transport booking services
Like who? Omio (Germany), Wanderio (Italy), BlaBlaCar (France)
As countries close their borders and locals avoiding shared transport, platforms for booking flights, trains, coaches and carshares are obviously feeling the squeeze. 
Omio, which became a unicorn in 2017, and raised a further $296m, is no exception. Naren Shaam, Omio's chief executive and founder, told Sifted that his company felt this early: first, when bookings in China were impacted, and then when US customers cancelled Easter trips to European tourist spots like Italy. Now domestic bookings are seeing a 50% drop. Just keeping up is a huge challenge as governments and transport partners across the continent make changes to policy day by day. 
Shaam says that understanding what trips people are still making, and flexibly marketing in response to these trends, will be key in weathering the storm: "Habits are changing. While people might not be comfortable booking longer-term, we are seeing short-notice trips being booked and our customer service team is working extremely hard to help people change their plans."
Other transport services, like car-pooling providers, are also struggling, but to a lesser extent (as individuals choose car rentals over travel by bus or train). In France, BlaBlaCar cofounder and chief executive Nicolas Brusson said the company had seen a fall in activity across its Western European markets, but mostly across its long-distance car and bus services. "Carpooling is showing resilience for the time being," he told Sifted.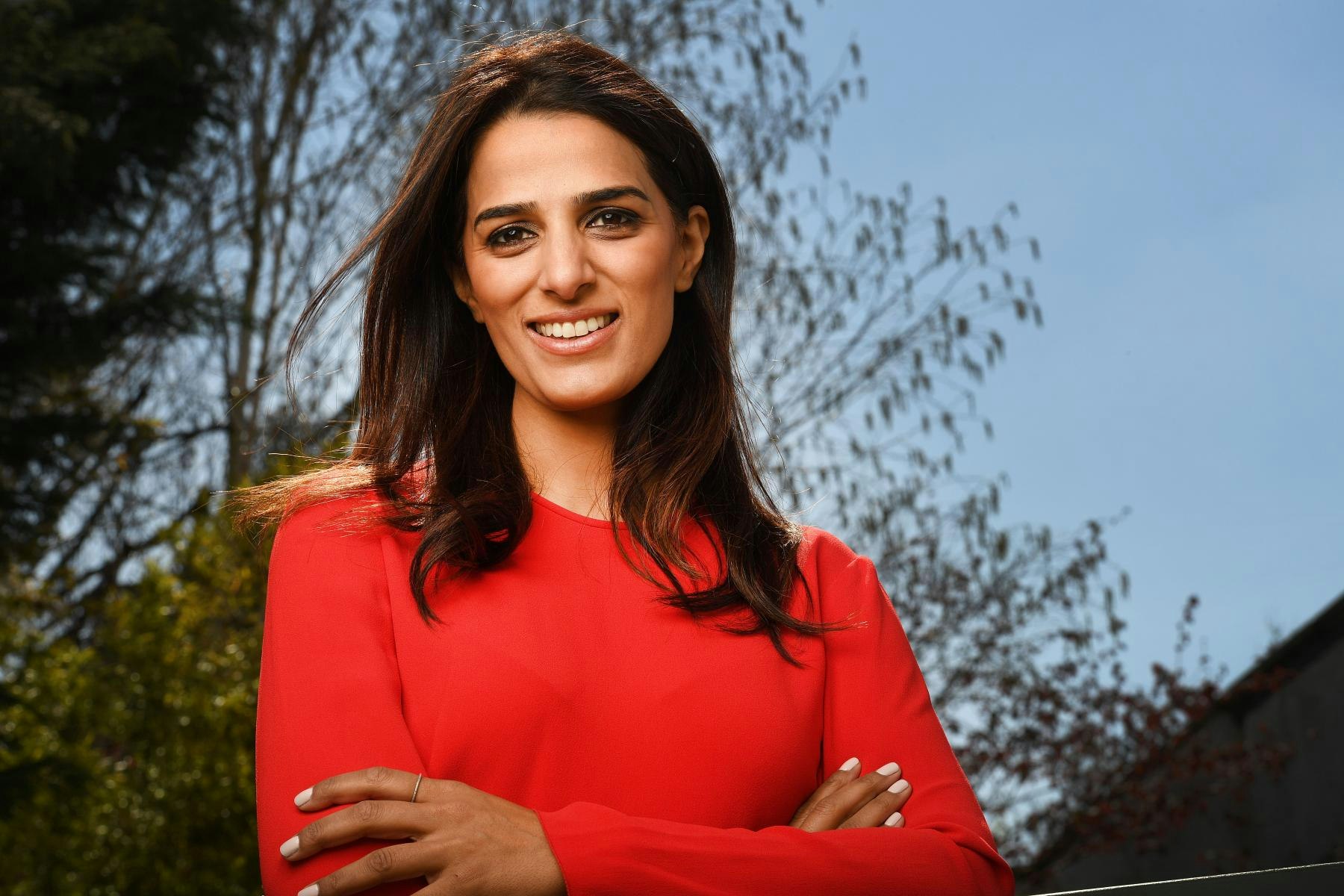 WINNERS: Remote meet-up solutions
Like who? Hopin (UK), Smarp (Finland), Kantree (France)
With events being cancelled one after the other, remote leaders like London's Hopin (an all-in-one live online events platform) are thriving and platforms that support businesses are particularly in demand. 
"We're seeing a major uplift in demand for our services," says Roope Heinilä, cofounder and chief executive of Smarp, an employee communications platform based in Helsinki, Finland. "Our inbound pipeline has grown 110% compared to Q1 of last year and we still have a few weeks to go before the end of the quarter and the crisis seems to be expanding so likely to be higher."
Kantree, a flexible work management platform headquartered in Paris, France, is also capitalising on a boom, but has had to adjust to support the surfeit of customers. "It's hard for some teams to make the switch so this also means an increase in terms of support requests which can be tough to manage," says cofounder Maxime Bouroumeau-Fuseau. 
Many founders are using the coronavirus pandemic to lure new clients in with free trials. Bretagne's remote tools company Klaxoon saw a 90% increase in demand and is now offering three months free access. Similarly, in the world of remote learning, Century Tech rolled out its educational platform to schools in Hong Kong free of charge. 
Israeli edtech provider Jolt even fast-tracked the launch of its online service, Jolt Remote (originally scheduled to go live in 2021). "Where many traditional education institutions are having to consider closing campuses, we have been able to accelerate the launch of virtual sessions," said cofounder and chief executive Roei Deutsch. "This will allow thousands of our students — in Tel Aviv and London — to continue learning without disruption."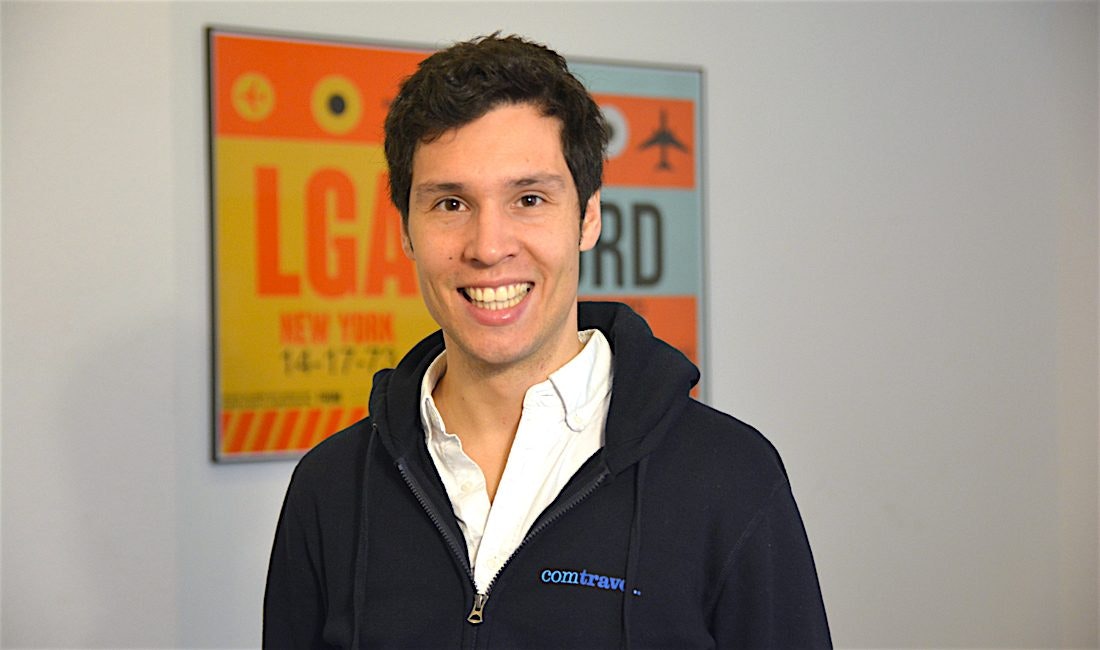 LOSERS: Business travel support
Like who? BizAway (Italy), Comtravo (Germany), TravelPerk (Spain)
As companies resort to remote working, Europe's business travel startups face a tricky period ahead. Luca Carlucci, cofounder and chief executive of BizAway, one of Italy's top startups (with a valuation of over €36m), told Sifted that it had seen bookings drop by half (booking fell 45.8% in the first two weeks of March compared to the same period last year). Carlucci predicted tougher times ahead, but remained hopeful business would "restart by mid-June".
Similarly, Michael Riegel, founder and chief executive of Germany's Comtravo, a Berlin-based platform for business travel bookings, cited a "flood of cancellations", with new bookings dropping by 60%. Fortunately, the Berlin-based business is in a strong position, having raised €30m in the past six months. "Booking volume will take a significant hit in the coming one to four months, but the backing from our investors puts us in a good position financially," Riegel said. "In the coming weeks and months we can prepare for possible consolidation of the travel industry and see this as an opportunity to focus on consulting our customers."
The coronavirus impact if business travel will also shape specialist startups designed to streamline travel  like luggage storage startups Stasher in the UK and LuggageHero in Denmark.
"Overall, the priority is no longer to maximise growth but to move as close as possible to profitability," said Anthony Collias, chief commercial officer and cofounder of Stasher. "That means we've cancelled all but essential hires, reduced budgets within the marketing team to achieve higher ROIs and cancelled all non-essential operational projects. Fortunately, we are seeing increased interest from businesses to join our platform as they're keen to generate ancillary revenues ASAP."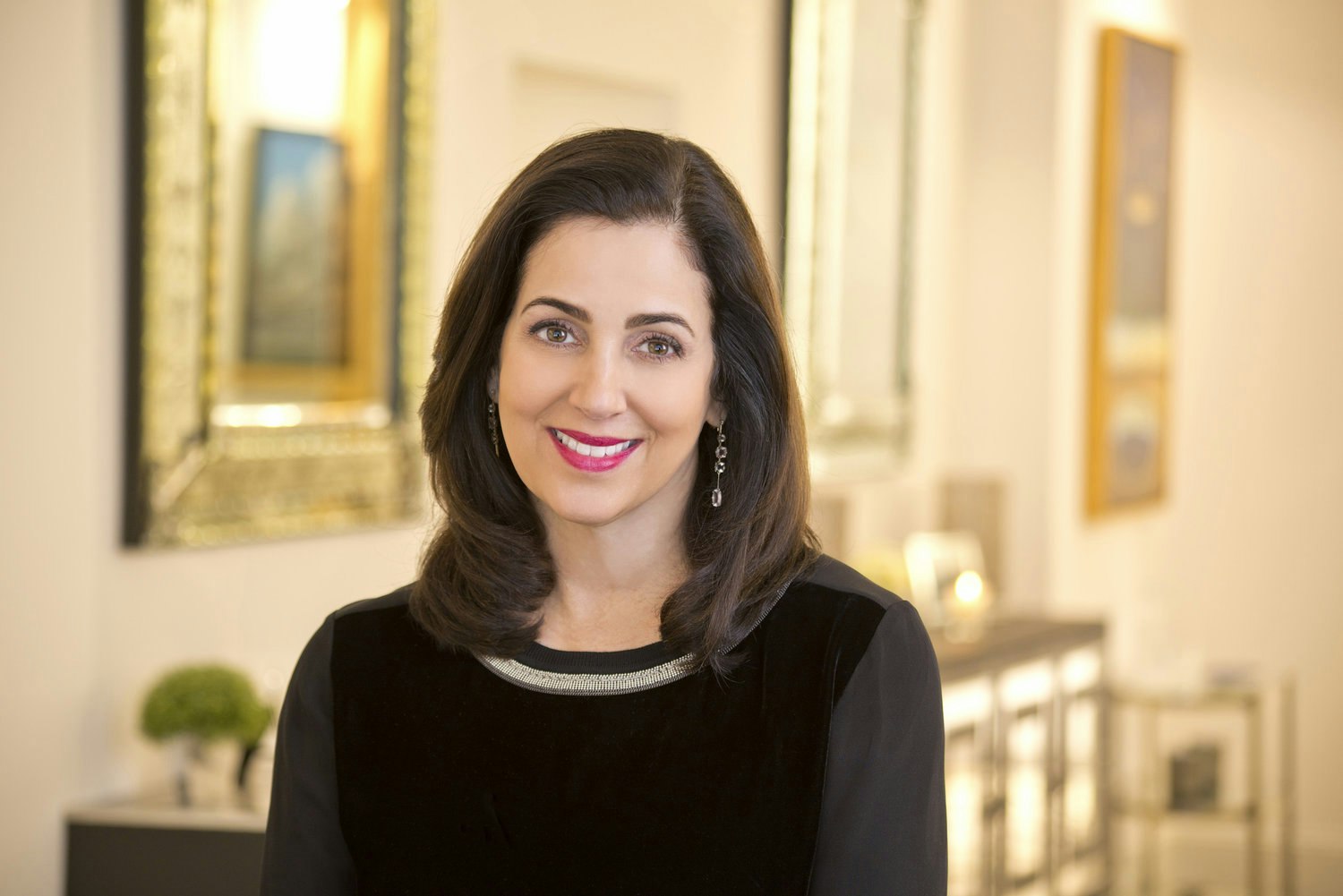 WINNERS: Biotech businesses
Like who? CureVac (Germany), Exscientia (UK), Healx (UK)
When it comes to big pharma, longstanding biotech unicorns Germany's CureVac and BioNTech are battling to bring a coronavirus vaccine to market. But younger startups are also making the most of the opportunity too. 
Earlier this month, Joanna Shields, chief executive of Britain's BenevolentAI, explained how the London startup was using its artificial intelligence to fast-track a cure. "It's the first time we've turned our systems toward an infectious disease," said Shields.
David Brown, cofounder of Cambridge startup Healx (a data-driven company that specialises in the prediction of rare disease treatments) said a light was being shone across the sector.
"Governments and healthcare systems across the world are starting to realise the important role which reliable, real-time data and AI analytics will play as we confront COVID-19 and similar challenges," said Brown.
Those working on the fringes of the pharma industry are reaping rewards too. Switzerland's SkyCell, a medicine transporter, has booked out more than 200 additional transportation pallets to send 46 tons of medication safely to China (worth $233m).
Read more: From robots to AI drugs, here are six tech startups fighting coronavirus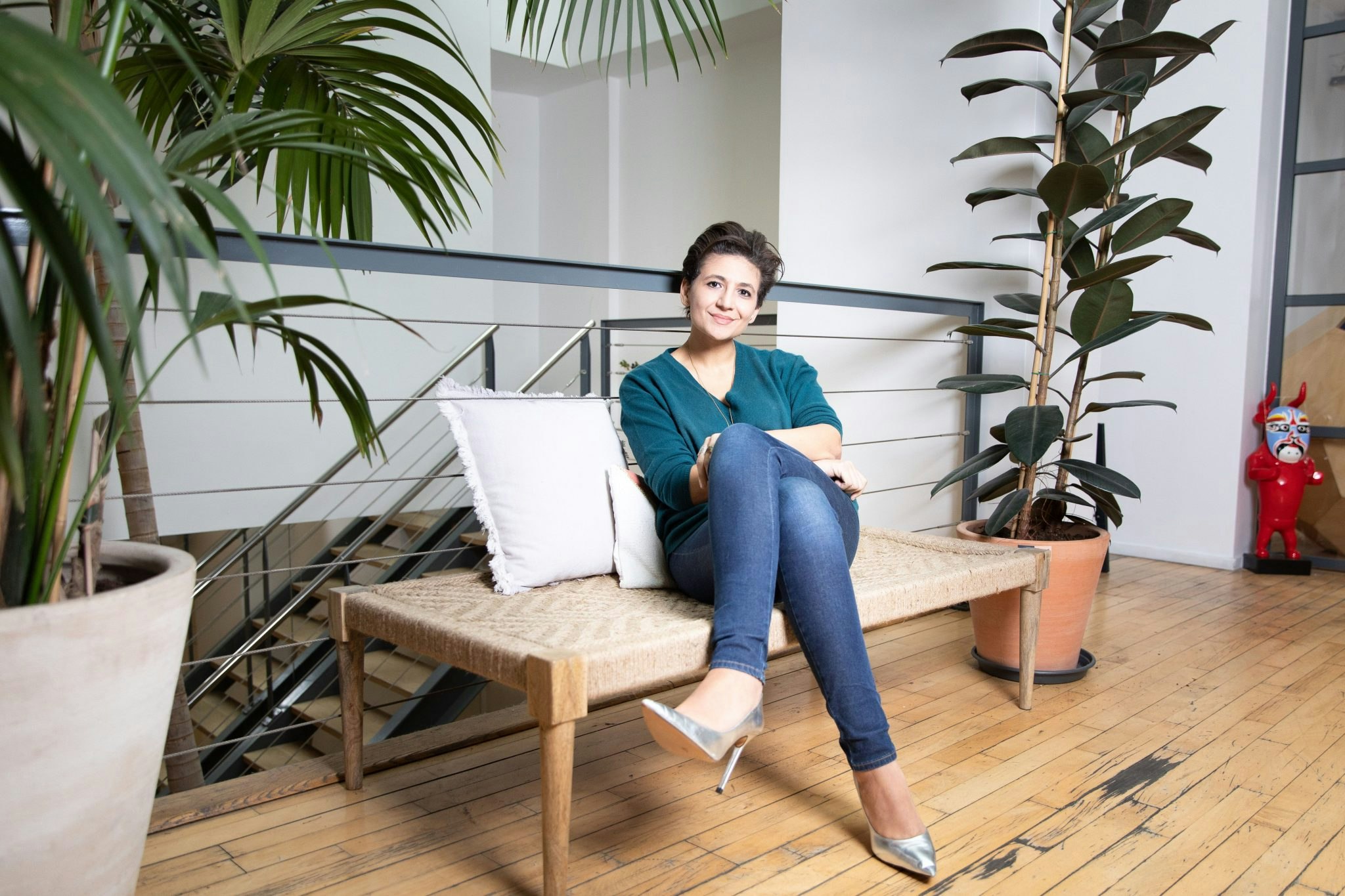 LOSERS: Home rental companies
Like who? Leavy (France), HomeToGo (Germany), Holidu (Germany)
With a growing community of 65,000 members across the UK, France, Netherlands, Spain and Italy, Airbnb rival Leavy was one of our fast-growing female founded businesses of 2019.
Now, amid the coronavirus outbreak, founder Aziza Chaouachi said her startup's primary aim is keeping customers "safe at home".
"Achieving social distancing, on a global scale, is paramount," she told Sifted. 
For some, a focus on local 'staycations' in unaffected countries might stem losses. Patrick Andrä, the cofounder and chief executive of Germany's HomeToGo said the company was seeing more people searching to travel within their own country, and opting to travel by car rather than by train or plane.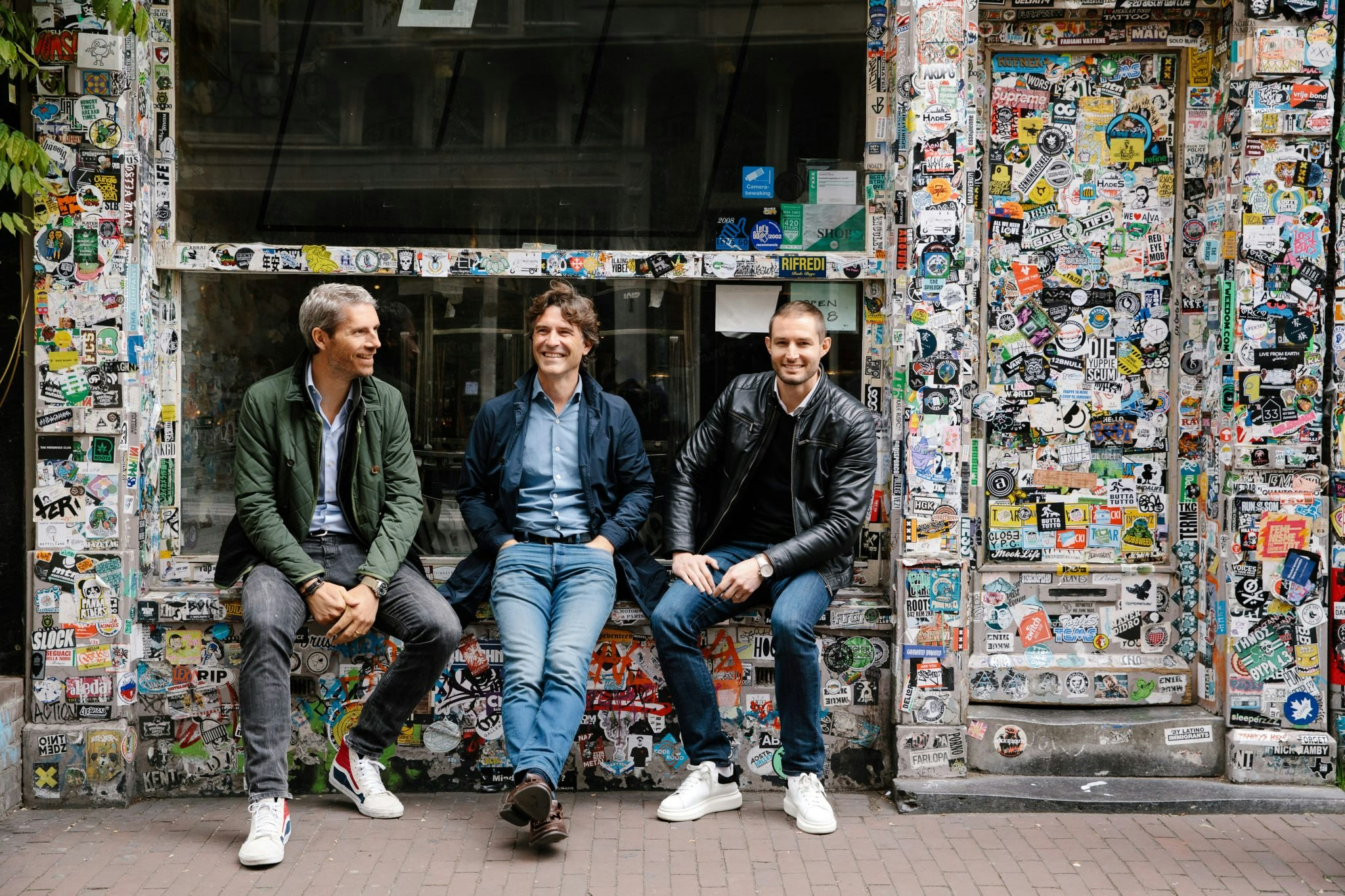 WINNERS: Fintechs that trade
(Breakdown on coronavirus and the wider fintech industry coming tomorrow)
Like who? Flow Traders (Netherlands), Freetrade (UK), Bux (Netherlands)
Uncertainty breeds volatility and volatility is gold-dust for trading companies, as each trade executed provides a revenue cut. 
Retail trading apps like Freetrade and Bux have reported a boom in volumes in recent weeks, as traders attempt to "buy-the-dip", so it's good news — at least in the short-term — for the sector, which has taken on incumbent players with cheaper fees.
Saying that, the likes of US-based Robinhood may have seen too much trading, given their system has collapsed several times in recent weeks due to technical overload... 
Elsewhere, some alternative-lending services are also leaning in as banks tighten their credit lines. Among them is London-based comparison site Funding Options, which has reported an uptick in enquiries from small and medium-sized enterprises (SMEs) looking for loans to cover working capital.
"At Funding Options we've seen an increase in enquiries for working capital finance," said Simon Cureton, the company's chief executive. "The lending space has a vital role to play in supporting those that need a little extra flexibility."

Unfortunately, the outlook for lending may not stay so bright for everyone. While loan companies see increased demand, they will only make money if businesses can pay them back, and it's very possible that more SMEs will default than ever without government support. Stay tuned.