Consumer goods
Shampoo and soy sauce on tap
Shoppers in Indonesia will be able to use their own containers to buy 11 different Unilever products from a refill station, in a pilot project launching this month with packaging-free retailer Bintaro. The products include Tresemmé shampoo and Indonesian sweet soy sauce Bango.
Trials like these are coming as a response to the Indonesian government's requirement that manufacturers in the country reduce waste from their products and packaging by 30% by 2029.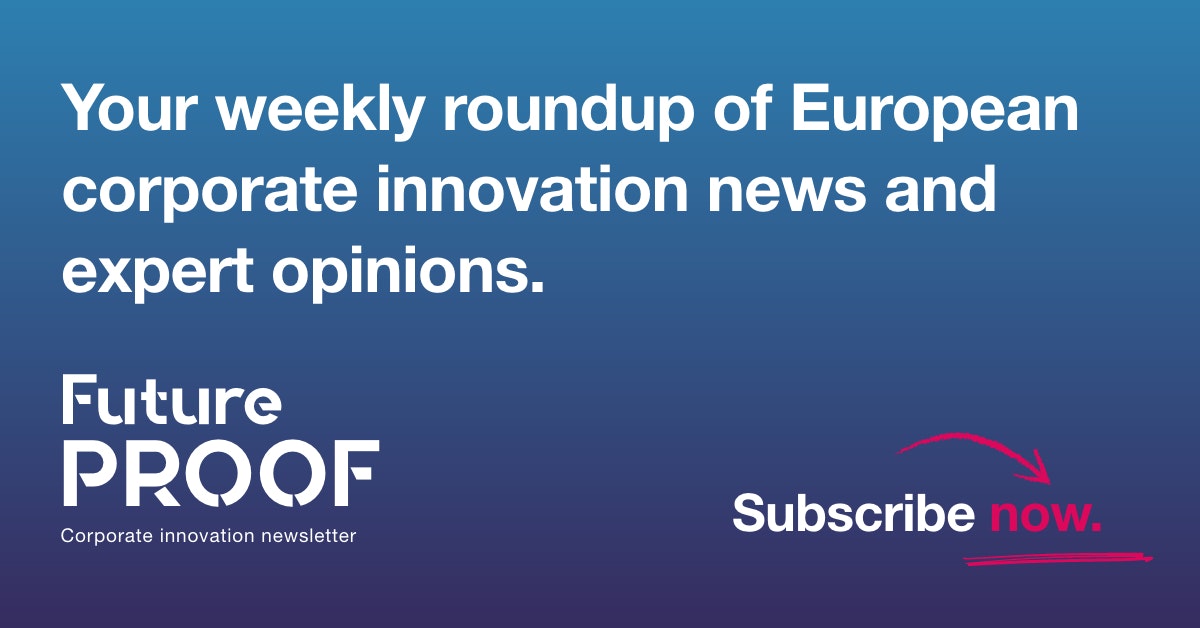 Energy
New energy transition funds for Repsol and Enagas
Spanish energy company Repsol and financial services company Banco Sabadell are among the investors in Cardumen Capital, the new Israeli-European venture capital firm that has just raised its first $60m fund. It plans to invest in early-stage deeptech startups for enterprise customers, with average investments of some $1.5m-$3m per company.
Meanwhile Spanish energy company Enagas has partnered with asset management company Alantra to set up a $170m energy transition fund, which will invest in growth and late-stage startups working on areas such as green hydrogen, biogas and energy efficiency. Enagas already has its own corporate venturing fund that has invested in 12 energy transition ventures, but this will help the company broaden its reach.
Financial services
Robots will file your expenses
Telecoms operator Swisscom and SIX, the financial services infrastructure company, led a €1.6m seed round for Expense Robot, a Zurich-based startup that uses artificial intelligence to automate company expense and credit card processes. Unautomated, these cost companies 20 minutes of manual work and €55 each to handle. And no, apparently it is not just about getting employees to do more of the work for expenses teams, like some previous "automation" attempts in this field. If Expense Robot really does what it promises, this is a job no one will mind machines taking over.
Startup speed dating
JP Morgan has a new fast-track system for testing whether it wants to work with fintech startups, cutting the process from nine months to three weeks. A case of quick wins or more haste, less speed?
Bómbing
RBS's new Bó app is failing to impress customers, according to this article in The Times which digs into a series of problems (paywall) at the unit.
Food and drink
Dairy-free Milo
Nestlé is taking another step in the plant-based trend by introducing a milk-free version (made with soy and oats) of Milo, the cocoa malt drink popular in Asia and Australia.
Sifted Newsletters
Sifted Newsletter
3x a week
We tell you what's happening across startup Europe — and why it matters.
Healthcare
Protein munching drugs
Kymera Therapeutics, a startup backed by a string of big pharma names, including Sanofi, Pfizer, Merck, Amgen, Eli Lilley and Vertex, raised a $102m Series C round. The US startup is developing drugs that tap into the natural cellular processes for breaking down damaged proteins in order to tackle diseases that have proven difficult to treat with other methods. Cancer, inflammation and fibrosis are among the conditions that could potentially be treated in this way.
Logistics
Online shipping
Maersk Growth, the venture arm of Danish container logistics giant A.P. Moller – Maersk, invested an undisclosed sum in Huboo, a UK startup that offers a "pick, pack and deliver" service for online retailers, solving a particular pain point for smaller e-commerce vendors who may not have warehouse space and logistics infrastructure. The funding was described as a bridging round to help get Huboo through to a Series A.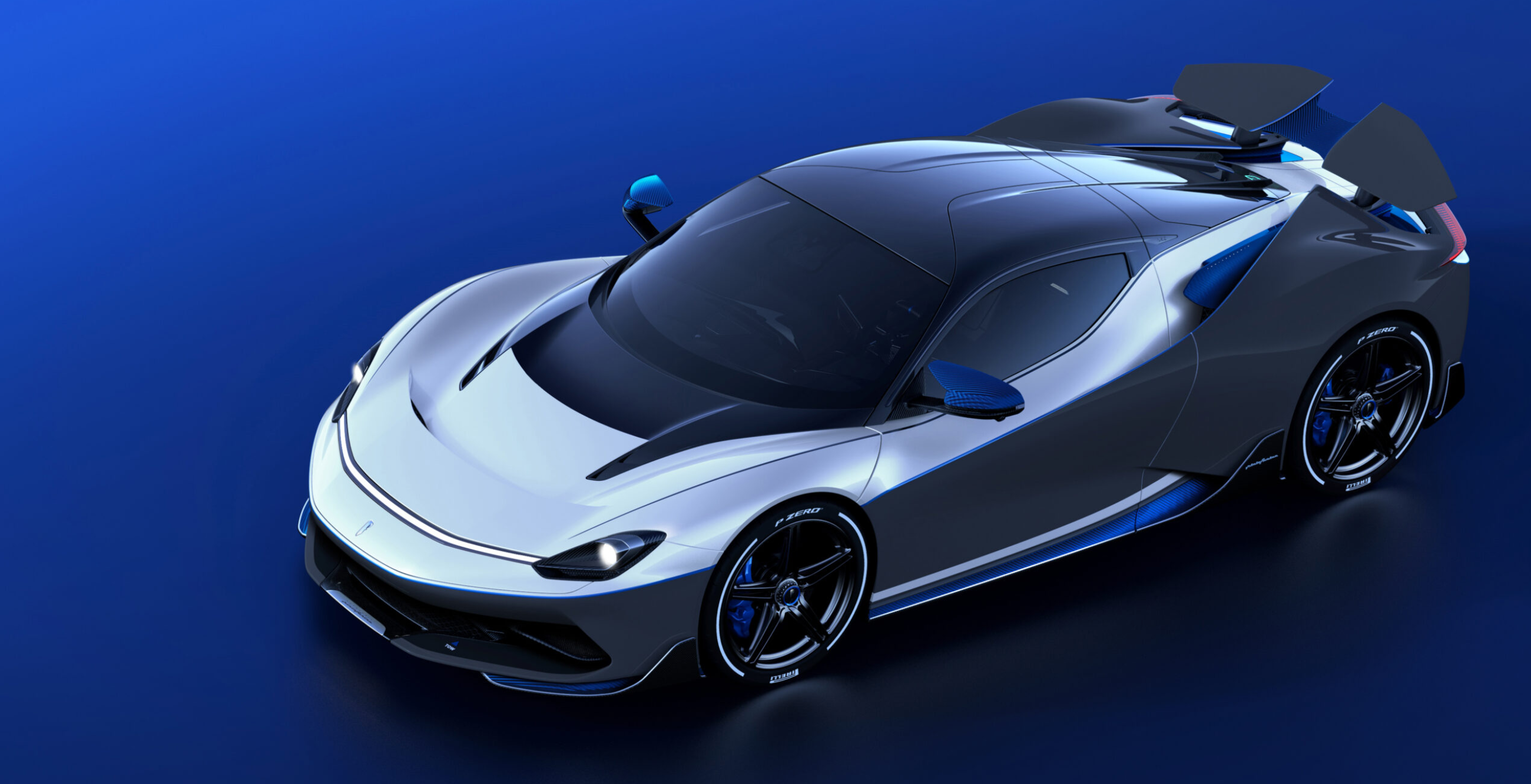 Mobility
Smorgasboard of new electric cars
The Geneva Motor Show (along with pretty much every other big event) may have been cancelled, but you can still get a good look at the electric car plans of the big auto manufacturers here, via Wired. There's everything from the super-exclusive new Pininfarina Battista hypercar — only five will be built, costing some $2.2m apiece — to Dacia's new electric SUV, which Dacia has promised will be Europe's most affordable electric car (although they won't tell us how much they cost. Probably less than $2.2m, though).
And when these electric cars come, they will come in large numbers, if VW is anything to go by. The German carmaker is planning to deliver 30,000 of its new ID.3 electric car model this summer, and at €23,430 for the basic model, they will be cheaper than some petrol-powered equivalents.
Real estate
Rise of the rental platform
Axel Springer-backed Zumper, a US-based end-to-end rental management startup that is a competitor to Zillow, raised a $60m Series D financing round.
Good reads:
The four lies that executives tell themselves about innovation
If you want at the heart of why big companies like Kodak, Nokia, Research in Motion didn't see disruption coming before it killed them, it boils down to these four things, says Scott Anthony, partner at Innosight, the growth strategy consultancy, in an interview with MIT Sloan Management Review.
They believe that their biggest and most profitable customers are their best source of information.
They believe that historical data paints a picture of the future.
They believe that in the face of uncertainty, it's riskier not to act than to act.
They believe that their shareholders won't invest in something new if it puts current returns at risk.
The biggest advice is DON'T look at your current data — because it is telling you everything is ok, right up to the moment it isn't. It is a very similar idea explored by Mark Wilson in this article. 
Why batteries won't solve the clean energy problem
A really interesting (if depressing) MIT Technology Review article on why batteries won't help us move to cleaner energy. TLDR: Lithium-ion batteries may be great for your electric car, but are ultimately too expensive and short-lived for other uses.
But on the other hand, there are some promising developments in non-lithium-ion battery technologies. Potassium batteries would potentially be cheaper to make and less likely to blow up.
Seriously, focus on the boring stuff
Spending a lot on innovation but not really getting results? This article from The Future Shapers has four suggestions for how to improve. Much of this is stuff you already know, but I was struck by the first point, which is, essentially, focus on the boring but necessary stuff. Don't just think about the shiny, exciting things that you think will wow customers. Help the business solve a regulatory problem or a supply chain bottleneck and you will be seeing all sorts of internal buy-in from your colleagues. Here are the four tips he suggested (Sifted comments in brackets).
Pick the right opportunities (listen to the real problems colleagues in other departments moan about and tackle them, even if they are boring)
Involve the right people (you will probably need to bring in external help)
Design the right experiments (running a pilot is a skill. Get an expert in to help)
Be decisive and act quickly (don't wait for everything to be signed off in triplicate).