Sleepless nights, stinking nappies and endless moments of self-doubt: having a baby can be a challenge for any new mum and dad. But there are some challenges around pregnancy, birth and breastfeeding that are a uniquely female experience, and these become even more difficult when you're running a startup too.
As a founder you may not have maternity leave, you may be forced to swerve networking events, or face bias from investors. That's despite the fact we know diverse teams outperform their peers and that Europe needs more women in top roles.
Today we've asked seven new "mumpreneurs" across Europe what problems they've faced, and what needs to change to help women balance babies and business in their tech hub.
Meet Dorothea Utzt (Streetportr, Germany), Sona Pohlova (Ecocapsule, Slovakia), Rachel Carrell (Koru Kids, UK), Nadia Aimé (She Leads Digital, Belgium), Kristel Kruustük (Testlio, Estonia), and Arla Joensuu (Superlaiffi, Finland).
Plus the French founder of a multimillion-euro tech company gives her thoughts on being told: "There are two types of women here, the mums and the hard workers."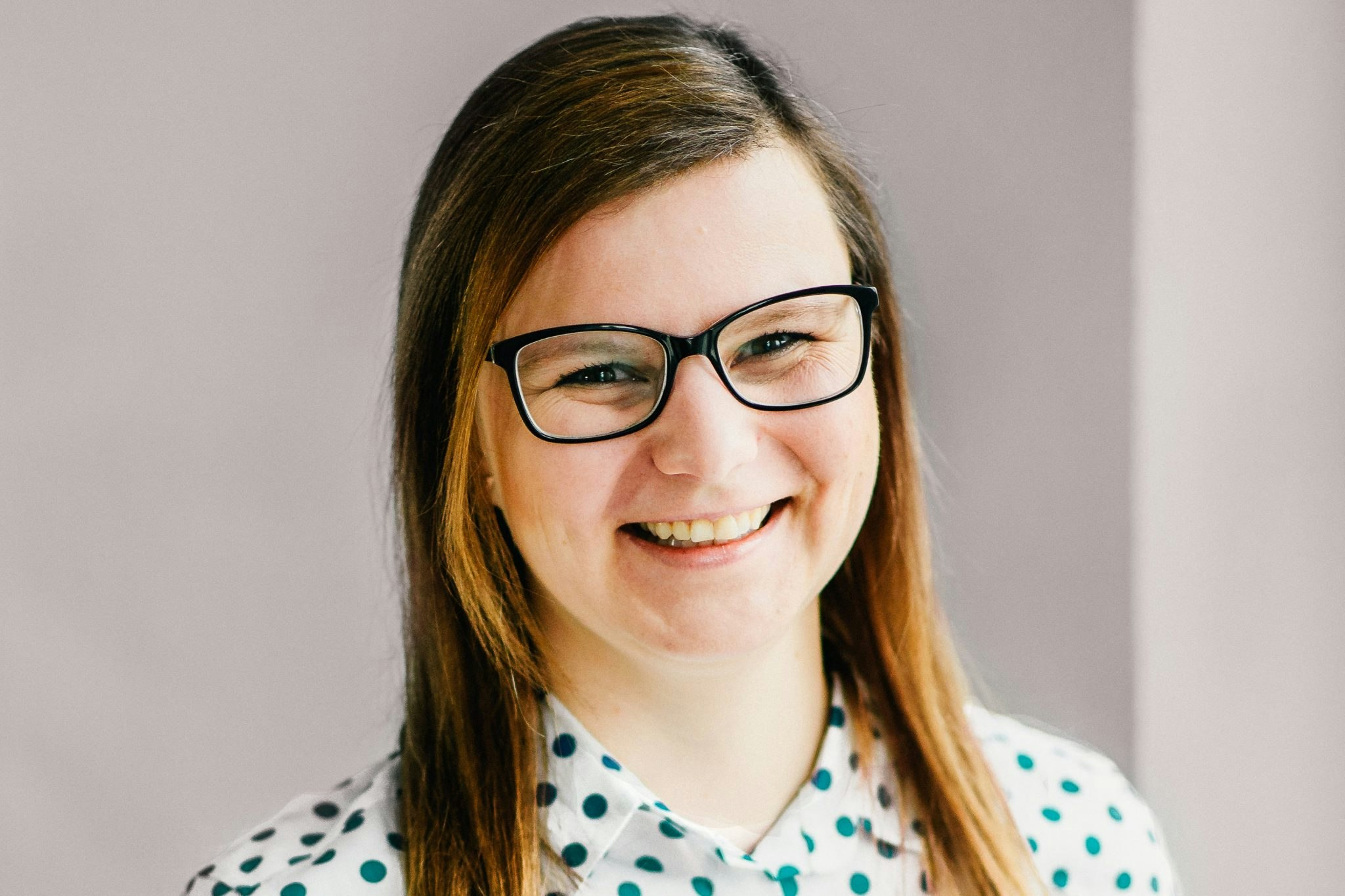 Dorothea Utzt
Cofounder and CEO Streetspotr (aged 37)
Mother to: a nine-month-old baby
Streetspotr gives retail brands real-time feedback by incentivising would-be shoppers to visit stores. Founded in Nuremberg, Germany in 2011, the startup raised €1.1m and worked with 300 clients before being acquired by former competitor POSpulse in November 2018.
A working mum's view on Germany: Paid parental leave is available generously in Germany (12-14 months, depending on if the father also stays at home for a few months or not) and we have a right to be able to put our children into a daycare facility by law. The greatest obstacle to becoming a mother and running a business is the mindset of business partners and investors.
Biggest baby-business problem: The attitudes I experienced. Some investors were thrilled by our achievements but shied away from investing in a company led by a woman because 'she could get pregnant and therefore won't be as ambitious as her male counterparts'. I also had business partners addressing my male Co-MD, and potential buyers assuming I couldn't be the one heading up the company after the exit because "being CEO is not a part-time job" — that's without even asking me if I wanted to work part-time or full-time afterwards.
Because of these prejudices, I threw myself into work even harder and wouldn't let myself pause for even a few days. Working on the exit, I would run in and out of meetings to nurse the baby because I didn't dare do it whilst in the meeting.
Sifted Newsletters
Sifted Newsletter
3x a week
We tell you what's happening across startup Europe — and why it matters.
Your advice? Stay confident. Claim your rights.
Don't shy away from handling baby and business how you want to because of patriarchal opinions. I wouldn't repeat what I have done (not taking my baby to meetings, surrendering to other peoples' old-fashioned mindsets) with a second child.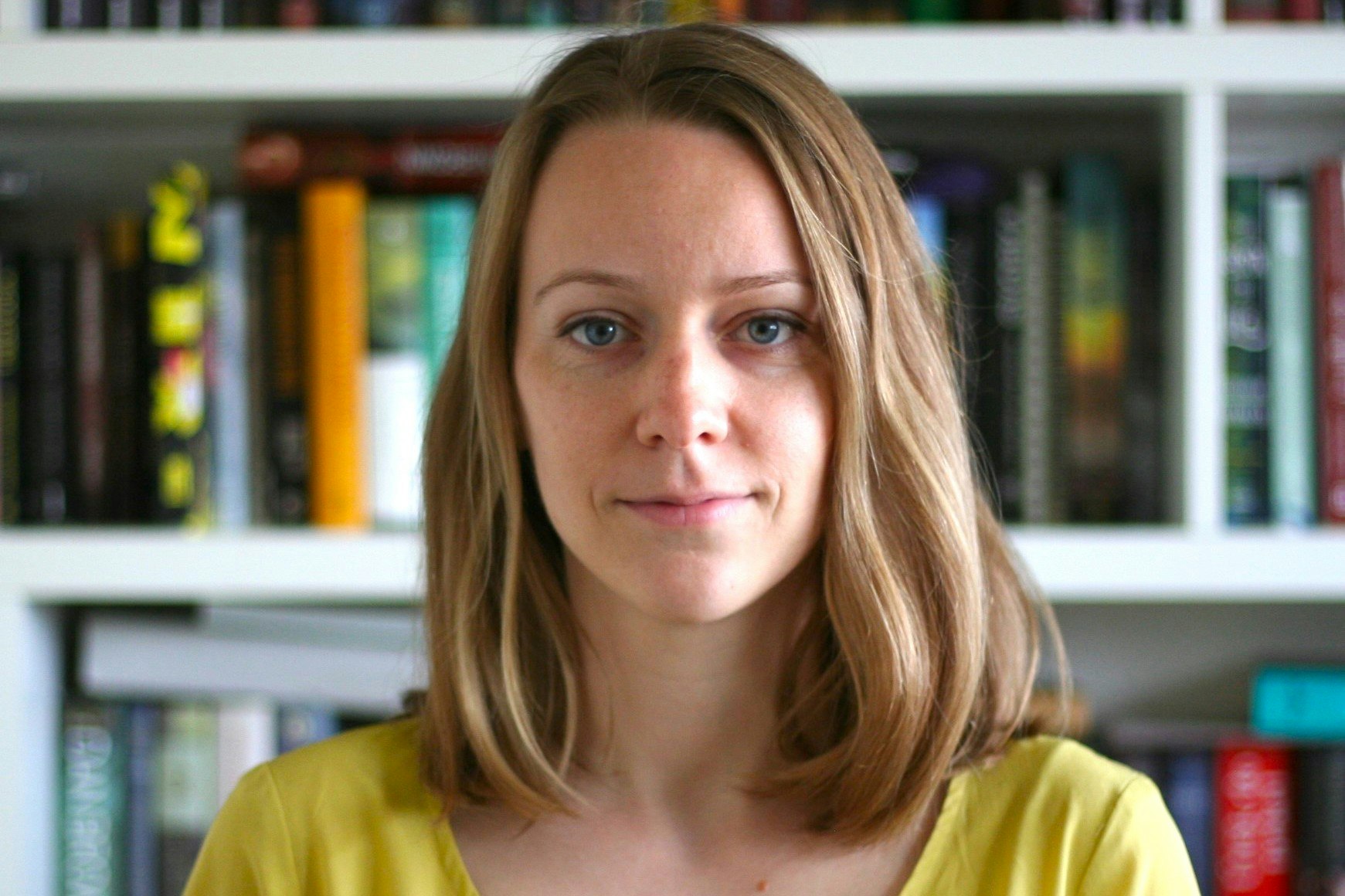 Soňa Pohlová
Cofounder Ecocapsule (aged 34)
Mother to:  a one and a five year old.
Founded in Bratislava, Slovakia, in 2014, Ecocapsule makes award-winning smart living pods designed for sustainable living. The startup has raised €2.75m to date and is preparing for its market launch in March 2019.
A working mum's view on Slovakia: It is not easy. There is not much support from the government, so most welcome any help from grandparents, supportive husbands etc. We have six months maternity leave and then you can stay at home for up to three years receiving a small amount of support from the government (around €220 a month). There is also a lack of kindergartens and only one or two coworking spaces with a creche in Bratislava.
Biggest baby-business problem: When we started Ecocapsule I already had one baby and I don't remember any problems. But when I fell pregnant a second time with the startup underway, some investment managers had a problem with me presenting our second fundraising round. It was quite a sad show of what society today is focused on: when a potential client sees you pregnant, will he/she choose you over another one? Today I still wouldn't bring a baby to a fundraising meeting.
Your advice? The workplace has to work for everyone.
I was and still bring my children to work sometime. But it must be totally comfortable for me, my baby and my colleagues. If there was a baby crying half the day in the office, it would do no good for anyone. On days I bring my baby into work I arrange a lot of meetings, lots of brainstorming, tasks which do not involve the team sitting behind their computers.
Don't expect much in terms of what you are able to work on, at least for the first few months. For me, maternity leave literally meant 'leave'. I only went to work for meetings, and never promised my cofounder I'd do anything crucial for the business in the first two months. This is general advice, of course: I know women who worked really from the first day, and I'm glad the myth of the 'mother sitting with the baby at home' is finally being destroyed.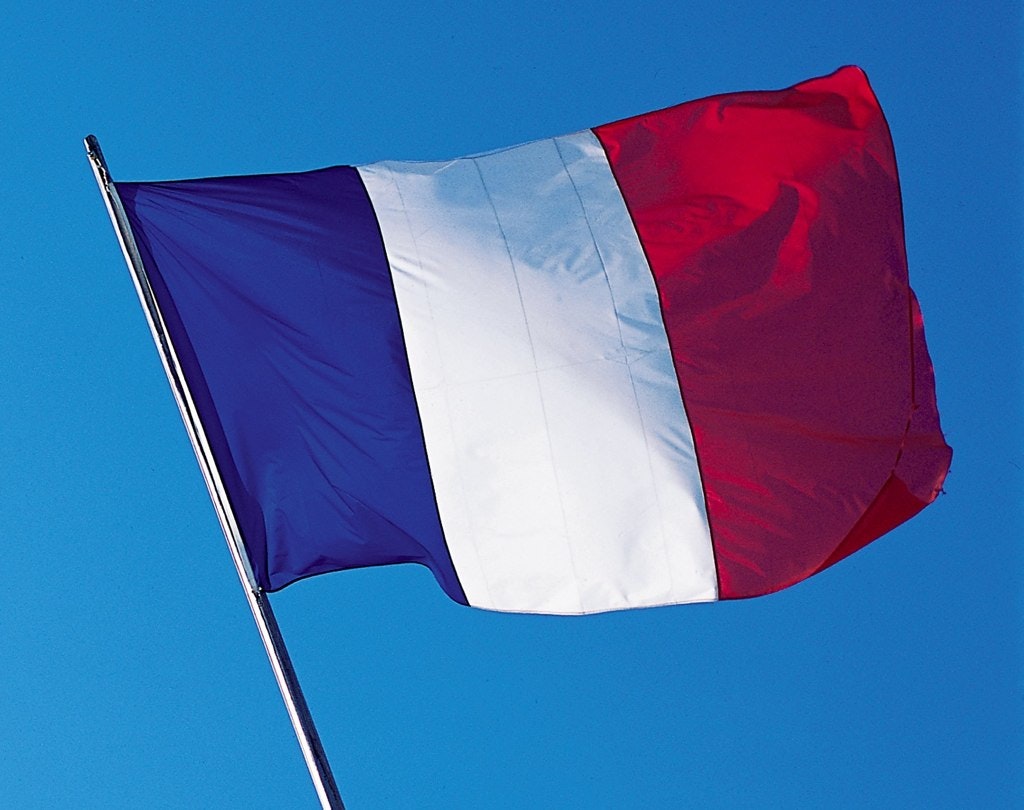 Anonymous
Founder of a multimillion-euro tech company, aged 34
Mother to: a three year old and a baby under six months
Insights from the cofounder of a multimillion-euro technology company in France. She has developed numerous patents, been published in dozens of publications and has won coveted EU grants.
A working mum's view on France: Regarding maternity and law we are in the 'middle range'. Maternity leave is ok, whereas paternity leave clearly needs to improve (also to help the mother). Childcare solutions are not always easy to find. There are more and more cribs associated with big companies but for small companies such as startups, this is highly expensive and so impossible (we have tried).
Biggest baby-business problem: I got married during the process of creating a company and faced the question: "Will it change something?" I answered "No". More recently, after my second pregnancy announcement one of our directors of said: "There are two types of women here, the mums and the hard workers." All I could tell him was that I would do my best to continue to succeed on both fronts. I refuse to choose.
I also had to stop working quite so early in my first pregnancy for medical reasons. I worked partially from home, balancing with rest, stress and guilt I must admit. Guilt both for my job and cofounders, and guilt for my baby. My colleagues guessed the day I gave birth because this day I sent no emails.
Your advice?
I've tried to live my second pregnancy and current maternity leave with a more 'this is life' philosophy. I still work partially but I have chosen priority subjects, I have delegated more, and above all I manage a better separation between work and motherhood.  It's important to lean on wonderful coworkers (and thank them!), delegate, prioritise, partition and communicate.
I've had the great chance to have a brilliant and long-term colleague and cofounder. He's kept me informed, backup me up every time I asked for it, and even safeguarded me sometimes. I am certain I would not have had the same path without his help during my two pregnancies and first weeks of my children.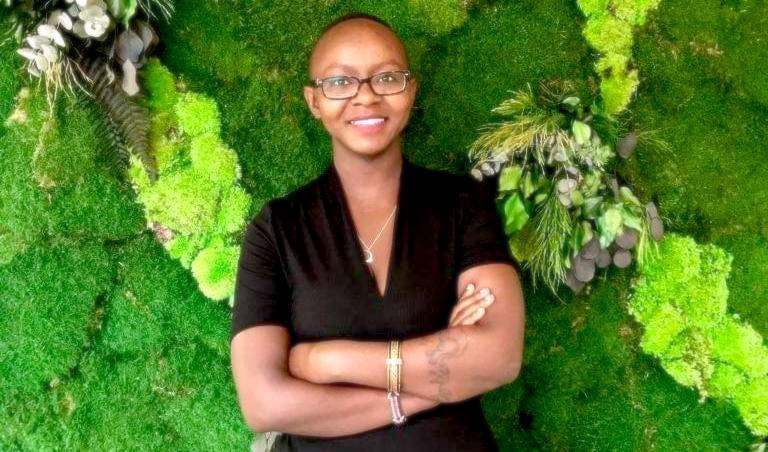 Nadia Aimé
Founder, She Leads Digital (aged 25)
Mother to: a 13-month-old baby
She Leads Digital is a global-oriented non-profit focused on STEM [science, technology, engineering, and mathematics] education for women and girls throughout Europe and Africa. Founded in Brussels in 2016, the network has already held hundreds of events inspiring women into tech and entrepreneurship.
A working mum's view on Belgium: Women entrepreneurs who choose to have children in Belgium benefit greatly from a well-structured support system. There are lots of support services available to make the pre-and post-natal process as smooth as possible for new mums. However, there is always room for more.
Biggest baby-business problem: I've realised how unfit most coworking spaces are for young mums. I've been silently frowned upon by other guests when I showed up with my son: people are not used to mothers bringing their kids to work in spaces like these due to a lack of childcare facilities.
Working around my baby's schedule has also been a challenge. Babies fall sick almost every week during the first year and during those days daycare won't let them in (if my son has a bug I usually resort in taking him with me to my coworking office located at DigiYser, and once we even went to the European Commission together). I've also become conscious that most networking events are scheduled at unreasonable times, either very early morning or very late afternoon.
Your advice? Not to be too hard on yourself.
Being an entrepreneur and a mum can be a battle at times: you always end up feeling guilty for having a passion that takes away valuable time with your children, but at the end of the day, you have to realise that guilt is a waste of energy. Everything you are doing and striving to achieve will benefit your children in ways you cannot imagine right now. When our kids have someone to look up to, someone fulfilled and satisfied, they can only grow into the best versions of themselves.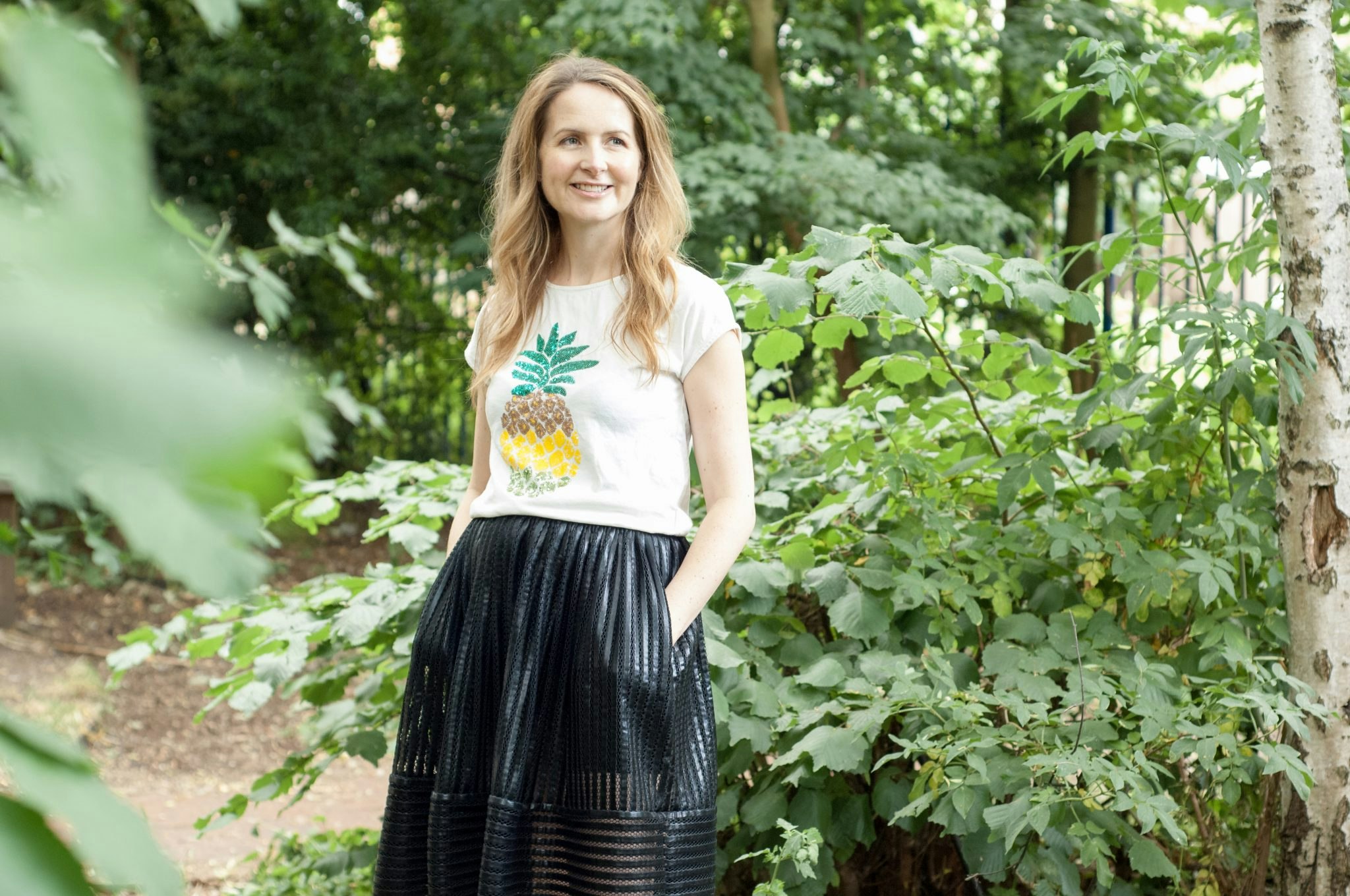 Rachel Carrell
Founder, Koru Kids (aged 38)
Mother to: one-year-old baby boy and four-year-old older sister
Koru Kids is a platform connecting parents with flexible part-time childcare. Founded in London in 2016, it has received over 50,000 nanny applications and is growing at 500% annually. Founder Rachel Carrell aims to train thousands of new nannies in 2019. She has raised £4.1m.
A working mum's view on the UK: There are some really great initiatives in London, like Google Campus Mums and Mums in Technology. However one of the biggest challenges in the UK is the cost of childcare. It's cheaper in other European countries because it's subsidised by the government much more than it is here. In the UK, working parents now spend more on childcare than they do on their mortgages (the average cost of a nanny is over £35,000 per year).
Biggest baby-business problem: I had a baby in the middle of my latest fundraise. It was the hardest thing I've ever done. In a fundraise, you have to physically travel to investors' offices, and the fastest way to do that is on the London Underground, but this has tons of stairs, which is tough when you're nine months' pregnant. It was gruelling.
Within the startup community, there are also lots of evening and weekend events, which I would have loved in my childfree 20s. It would be amazing if more events had childcare.
Your advice? I wouldn't recommend other founders plan a fundraise and a birth at the same time!
Many of my team are parents themselves, and we all know that we need to give each other a break at times: one of my team is working from home tomorrow because her baby daughter has a nasty rash and this morning I was late to work because my baby did an insanely big poo which went everywhere.
I brought my newborn baby along to several meetings in the early days. It's not so difficult in the first month or two as they mostly just sleep and eat. It's more of a mindset thing. If you just blaze ahead like it's no big deal, it isn't a big deal.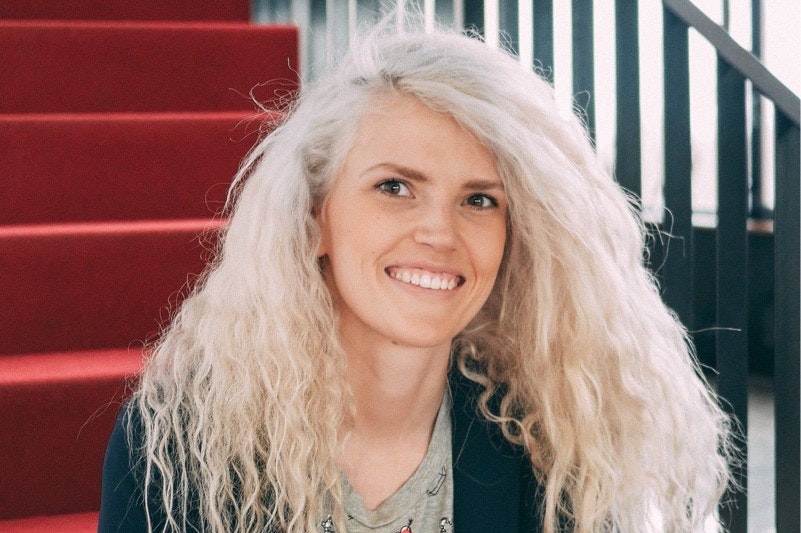 Kristel Kruustuk
Cofounder,  Testlio (age 29)
Age of baby (or bump): One
Founded in London in 2013, and run from Estonia and the US, Testlio is service which will test software for usability. One of Estonia's Young Entrepreneurs of the Year, Kruustuk has raised €8.25m for the business in a bid to help one billion end users.
A working mum's view on Estonia: The odds are stacked against working mothers. There's almost this unwritten notion or mindset that once you become a mum, you are 'done' on the professional front and your life should revolve around taking care of children, regardless of the mother's aspirations. For women being a mother is rather a handicap for their work profile whereas when men become a dad, it's as if they get bonus points for being responsible family caretakers. The gender pay gap in Estonia is also one of the highest in all European countries, which says a lot about the amount of work still yet to be done.
Biggest baby-business problem: During my pregnancy, I really felt a deep sense of pressure to not show any 'weakness' and had a severe case of FOMO [Fear of Missing Out] – I felt that I had to work even more than before or else someone would take my place in the market. It didn't help that a few people expressed concerns regarding my ability to run a business and taking care of a child at the same time. It really made me doubt my value.
Your advice? Life is so much more than just worrying about what everybody else thinks.
All the personal challenges I was dealt with were gone the second I saw my son for the first time. I looked deep into myself and acknowledged that I'm perfectly able to run a business and be a mom at the same time. I am also lucky to have a super supportive husband Marko, who is also my cofounder. I was really nervous when I delivered the news about my pregnancy to my team – but they thankfully gave me their full support.
I had first planned on not taking any maternity leave at all and continue pushing on the work front. But now when I think back about this, it's just sad that I even let myself feel that way. Motherhood and career should not be mutually exclusive.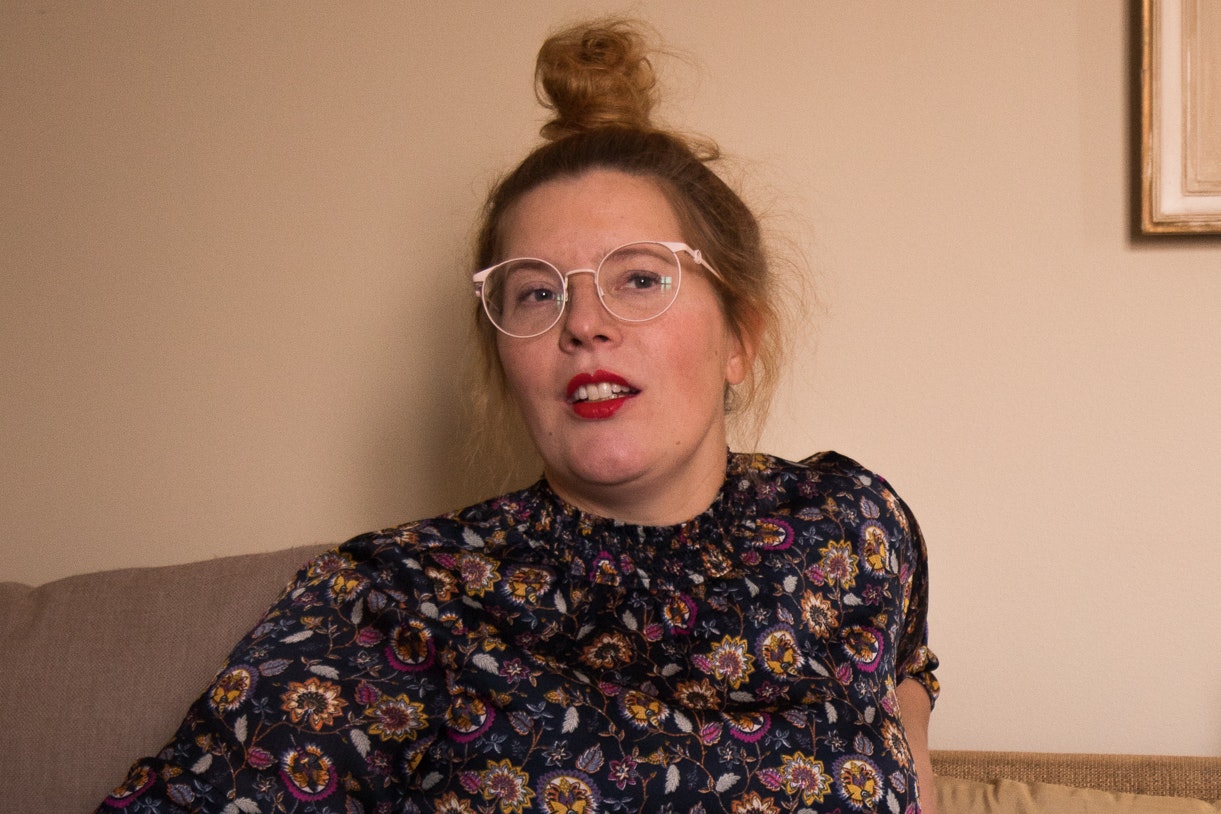 Arla Joensuu
Founder, Superlaiffi (aged 36)
Mother to: one four-year-old, and a second child due in six weeks.
Superlaiffi is an app that uses patented technology to help people manage their lives for better physical and mental health. Founded in Helsinki, Finland in 2018, it already has 15 B2B customers and has raised €67,000 to date.
A working mum's view on Finland: Finland is a pretty good place to be a mother and entrepreneur. We have long maternity leave and you get support to be a mother from the child health centre. However, in my experience, it is rare that entrepreneurs have small children and generally I got feedback that I'm a weirdo and not a regular, normal mum.
Biggest baby-business problem: I had to start working very soon after my firstborn, and I didn't feel like I could talk openly about my experience. It's similar with my second child, I haven't talked much about how to combine maternity time with my startup as is doesn't feel like an acceptable topic. At networking events, I've also noticed some mothers feeding the wrong attitude: when we talk about negative experiences I think we need to talk more positively and take action if we want to create real change.
Your advice? It's about finding positive ways to balance your babies and business.
I took my first born to work meetings with me often. I also cut my days: I woke up really early – say 4am – and went to work for three hours, then came home so my husband could go to his work. I'd spend the day with the baby, and work again in the evening when my husband got home. It was a tiring few months, but then my baby's father stayed home for the summer holiday and I went back to work normal hours. After that, we hired a nanny at home, which is great if you have extra money.
Lately, as we've had more meetings with companies and investors, I've wondered what they feel about my baby bump, but none of them (mostly men) have reacted much: only one asked for my due date. I'm going to change my attitude and be proud of my big baby belly and to start being more vocal in sharing my own positive experiences out loud.