Europe's startups continue to smash funding barriers, raising more than €20bn in venture capital last year.
Pocketing the most VC cash in 2018 were the German founders behind car marketplace Auto1, online retailer About You and pharmaceuticals firm BioNTech (who all raised rounds of over $270m). Leaders from British fintech firm Revolut and Estonian ride-hailing app Taxify received only slightly smaller pots.
But fundraising on the continent is far from easy, especially for first-time founders raising pre-seed rounds in less established tech hubs, something the teams behind Latvia's Giraffe360 (which offers a property scanning service to landlords) and Nordigen (an AI-powered advisor for banks) know well.
This hasn't stopped Giraffe360 CEO Mikus Opelts and Nordigen managing director Roland Mesters from hitting the million-dollar mark last year (raising €160,000 and €900,000 to date respectively).
We saw the the duo speak at TechChill startup festival in Riga last week and discovered what to — and what not — to do when fundraising your first capital...
Do: Find a lead investor you trust
Mesters: We always had a funnel of investors we were talking to. We were trying to keep them excited, of course, but it's also important to understand who is excited about what you are doing. It's got to be mutual.
There's a saying that 'most investments last longer than most marriages', so you want to make sure you find the right one, someone who really understands you and what you are doing.
Don't: Wing it
Opelts: I did my first presentation without a pitch deck, that was pretty bad. I just thought we have the best camera in the world, I know everything about it, why do we need one?
Sifted Newsletters
Sifted Newsletter
3x a week
We tell you what's happening across startup Europe — and why it matters.
There is a procedure in place, and you have to know the format. After that we prepared a lot of draft decks and kept revising them as we grew. You have to make sure you are translating your message in numbers and concepts other people can understand.
I once met the founder of Squarespace, he's raised $200m. He said to me: "Half of the job for today's CEO is to raise money. You have to do the preparation." I sometimes think it's a full-time job.
Do: Think tactically
Mesters: Securing a lead investor sets the rules of the game. After that, you can really separate the 'yeses' from the 'nos'.
It's a numbers game too, and closing is a lot easier when you have multiple terms sheets from investors. It gives you leverage in negotiations and competition.
When there's still space left, you should look to other interesting investors who might not be willing to go all in, but who can really add their own great value to the company — like an angel investor who really understands your industry.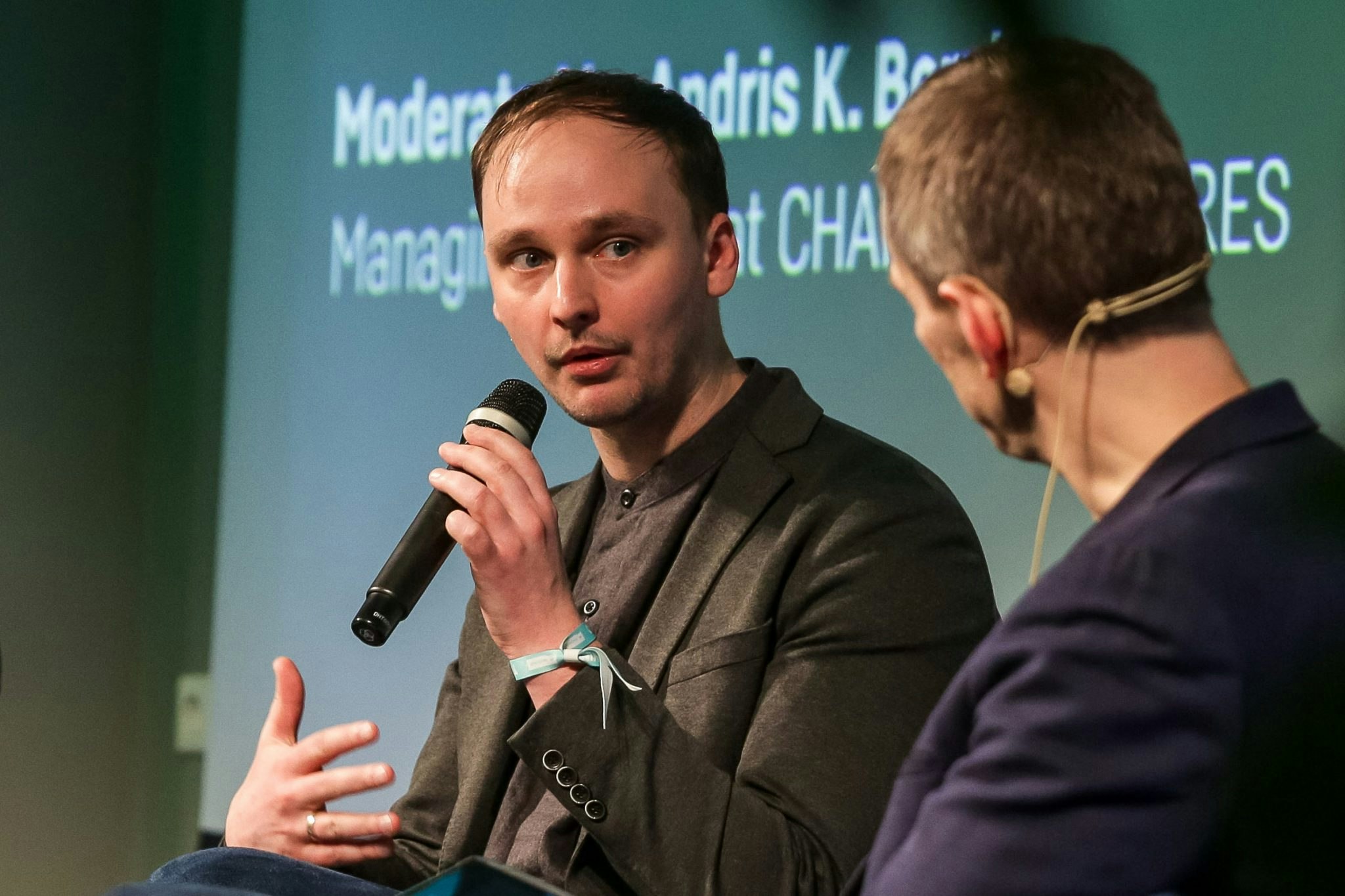 Don't: Make problems for your 'future self'
Opelts: Probably the most common startup mistake is allowing your 'future self' to solve your problems: 'Future me can deal with that legal part, the lawyer can come in later and fix that and make everything nice and good.' It's never on your agenda… the legal documents, business structures, taxes, getting your business registered, because startups are always thinking how to move fast.
The problem there is everything goes south when due diligence starts, suddenly the box opens, waivers are not signed, employee shares are not registered. I ended up spending tonnes of money getting it right, potentially losing validation, potentially losing an investor while I started redoing things.
Doing the same things three times is not faster than spending one week at the beginning getting your business settings right.
Do: Invest in your legals
Mesters: Clearly you have to read all the agreements very carefully. You have to understand it yourself and you can Google a lot of things. But that's not enough. Stuff can be very 'legalise'. You have to get a good lawyer. Get legal advice. It costs a lot of money but it's worth it.
It will pay itself off, like an investment within an investment.
Don't: Forget about waivers
Opelts: When startups set up their first agreements it's easy to sugarcoat things and say, 'oh waivers are not important, we are all part of this team'. But it's an incredibly important key term for investors to sign when they come on board.
You have to know that nobody will steal the idea behind the company, that nobody will take themselves out and start another rival company.
Make sure you keep all the rights to your company and get waivers signed on the first day. Otherwise when the next investment round comes in, you're going to be paying big fees to expensive lawyers to redo contracts — or worse.  
Do: Know your worth
Opelts: I also disagree with those who say 'never set a valuation', ask for someone to give you a valuation. You have to know your own valuation when you are raising money to set the framework you want to have going forward.
Quotes have been edited for clarity.