A few weeks ago, Buzzfeed published a story about Rocket Fund, a crowdfunding site designed to help schools in the UK fund innovative technology. The idea was that teachers and parents would all chip in to provide kids with virtual reality headsets, 3D printers, and robots, in essence utilising moonshot technology to improve learning and teaching.
Instead, some are using the site to pay for pencils — to plug the catastrophic funding gap in education.
When there aren't enough resources (cash, people, time) to do the basics right, shiny moonshot technology is rarely the answer — especially not in essential public services.
Look at healthcare. Countless stories, seminars and secretaries of state bang on about how AI could revolutionise the UK's ailing health services: "Robo-docs and AI could 'save NHS £12.5bn a year'"; "How machine learning, drones and robotics will transform the NHS and healthcare"; "It's going to create a revolution".
But let's look at what "innovations" have really taken off in European healthcare in the past year.
1. Teleconferencing — a technology so old now that even the name sounds weird. Online patient consultations provided by Swedish healthcare startup Livi (Kry) in partnership with UK practitioners have been hailed a big success, for "helping to alleviate pressure on our GPs". In Sweden, Kry treats more than 3% of patients via its video consultations.
2. Diary management — oh yes. French unicorn Doctolib is helping more than 80,000 practitioners and 1,700 hospitals and medical centres save time and money by simply letting patients and other medical staff schedule appointments digitally. It's signed up 15% of physicians in France.
3. Text messaging — another technology only, umm, two decades old. Doctolib claims it's cut no-shows by 75% by simply texting patients appointment reminders. And Accurx, a UK startup, has signed up over 25% of GP practices in the UK to its text messaging service.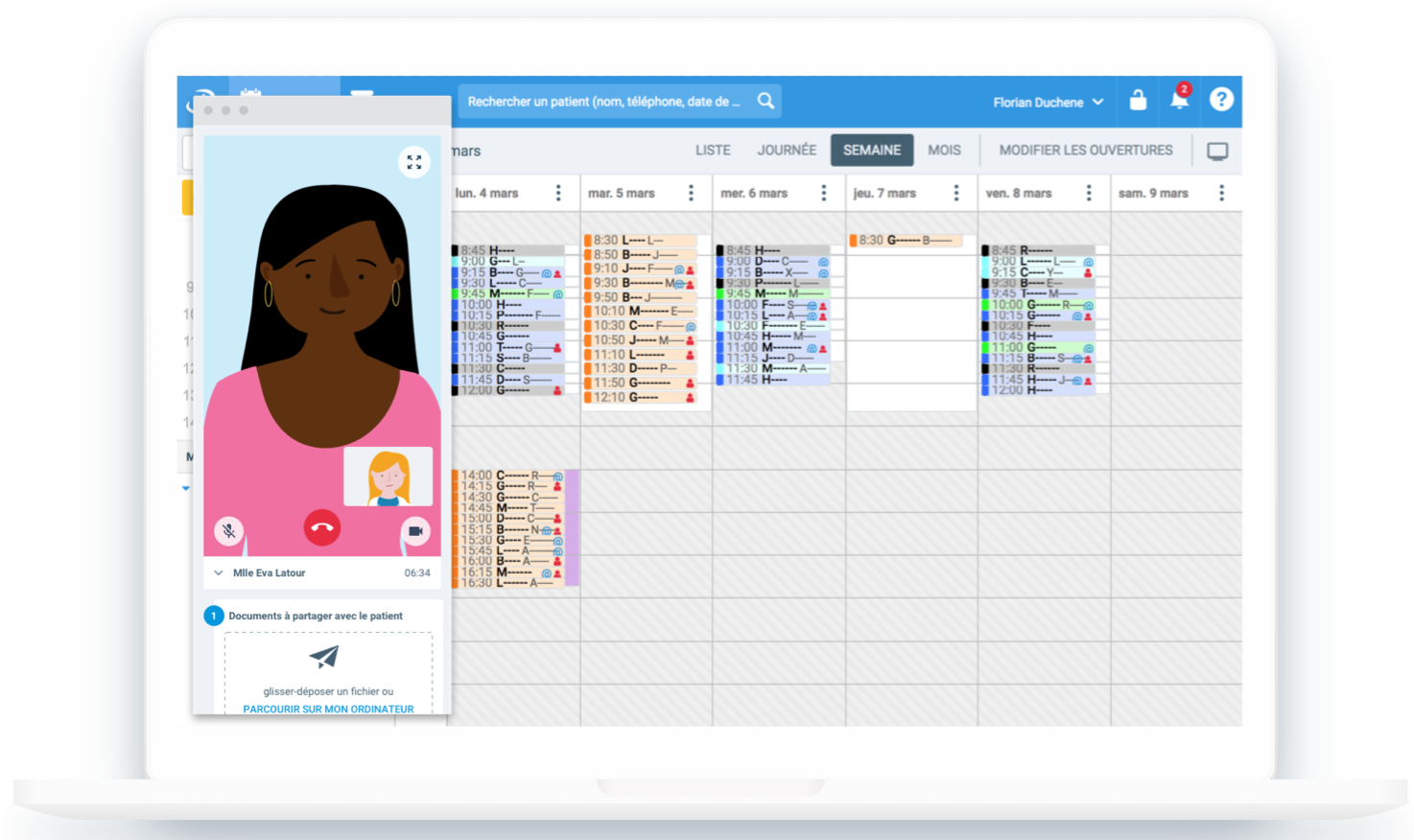 The story of Accurx is a case in point. Initially, the team planned to use machine learning to prescribe antibiotics more effectively. Eventually, they realised that what would be far more useful, far more likely to be adopted, and therefore, far more impactful, would be to scrap the antibiotics idea and instead replace phone calls to patients with texts. Hardly the kind of breakthrough that helped humanity reach the moon; definitely the kind that makes a useful difference in daily life.
Sifted Newsletters
Sifted Newsletter
3x a week
We tell you what's happening across startup Europe — and why it matters.
Much is made of what can be achieved with data. And, in certain specialities, smart algorithms are being used to detect eye disease, to diagnose heart and lung diseases, or to discover new drugs. But, for the majority of healthcare professionals on the frontline, more data isn't what they need (yet). What they need are digital tools that work properly, work with each other and with legacy systems, and — most importantly — give them more time to spend with patients.
I'm reminded of a point I once heard Indra Joshi make on a panel. She's the clinical lead for digital health and AI in the NHS, and also an A&E doctor: when you've got dozens of sick people waiting for you to treat them the last thing you care about is entering clean data. You've got lives to save.
"It's not just about the data," she pointed out. "It's about the person entering the data."
Too much hype around moonshot technology distracts from the seemingly endless day-to-day challenges which drain time and energy from the people who make healthcare happen.
"Will AI other things come and help the doctors to be more efficient? I have no doubt," Philippe Vimard, chief technical officer at Doctolib, told me when we met in Paris. "But trying to fix AI for doctors when it's still difficult to make an online appointment is like trying to go to Pluto when we can't even go to Mars."
This post first appeared in the Sifted newsletter. Sign up for more Monday morning columns here.