Emma Sayle's London-based brand Killing Kittens organises sex parties where "women come first". Its members meet in luxury clubs and mansions for adult-themed events around the world.
But however empowered or classy, sex is not typically where angel or venture capital investors splash their cash, in part because many have "anti-vice" constraints and in part because of centuries of stigma around sex.
The x-rated landscape is

shifting.
Sayle struggled for years to raise money to grow her business, she tells Sifted, trying and failing in 2017 to even get an equity crowdfunding campaign off the ground.
But the x-rated landscape is shifting.
The so-called 'sextech' industry — made up of sex toys, apps and services — is now worth $30bn and is growing by 30% each year (according to Tristan Pollock, a partner at San Francisco tech accelerator 500 Startups).
Last year Sayle managed to raise $661,000 on Seedrs, despite receiving a "definite no" from the same platform the year previous.
As a sign of the changing times, many Killing Kittens investors—Nicholas Coutts (cofounder of Fitness Hut), Andrew Green (Smitten lingerie CEO), and Jonathan Rice (a Deloitte partner-turned-pension investor)—even chose to waive the option of anonymity.
"Our product at its core has changed very little in 10 years, but now society says it's ok, we have investors coming to us," says Sayle.

Wellness sells
Life is still not easy for sextech companies, and many sell themselves on their "wellness" credentials rather than their explicitly sexual ones in order to lift the industry out of the shadows.
Sifted Newsletters
Sifted Newsletter
3x a week
We tell you what's happening across startup Europe — and why it matters.
'Sextech' is evolving into 'sexual

wellness'".
In the US investors are already cashing in, pouring millions into startups like sex toy retailer Unbound and erotic audio platform Dipsea.
For the few VCs starting to explore sextech in Europe, the $3.72 trillion wellness industry is proving a comfortable route in.  
"Sextech' is evolving into 'sexual wellness'," says Dominnique Karetsos, an investor turned sextech founder who's now chief marketing officer at British sex toy startup Mysteryvibe.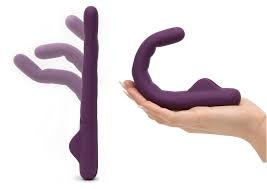 However, not everyone is thrilled that sextech companies have to hide behind a more "acceptable" mask.
We can't mention

pleasure.
"In France, it is almost impossible to find investors for sextech projects unless you present projects in the field of health," Christel Bony, the Brest-based founder of SexTech For Good tells Sifted. "We can talk about perineal reeducation but we can't mention pleasure."
Still, Europe's founders are navigating this route with success. In the UK, Chiaro founder Tania Boler intentionally rooted her kegel trainer startup in "wellness" to help her secure $42m from IPGL, Octopus Ventures and Impact Ventures UK.
"If I had gone in and simply pitched a sex angle then I don't think we would have got the funding," she says.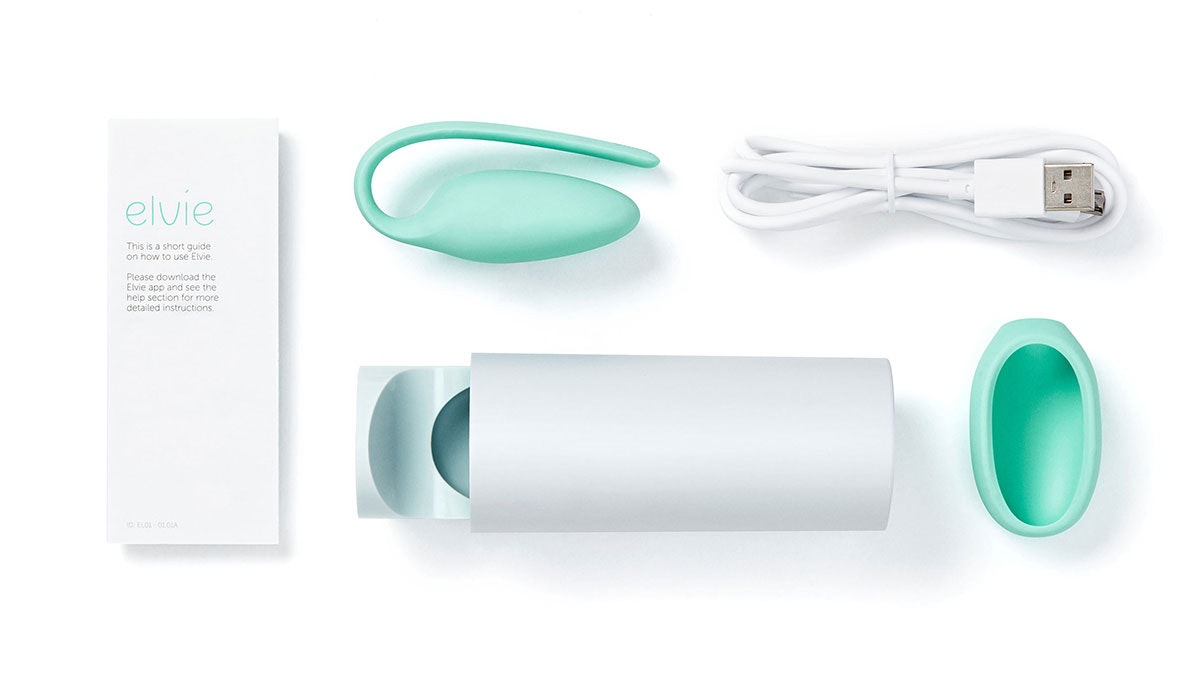 Sex-tech investors
On the flipside of the coin are the sextech investors.
Alan Merriman runs Irish family office Elkstone Capital, a family office which has backed both Chiaro and Mysteryvibe as well as LetsGetChecked (a kind of HelloFresh for at-home sexual health checkups).
The great thing about a taboo topic like sex is that it definitely polarises

opinion.
Merriman says he simply couldn't ignore the sextech opportunities he saw, especially when they arrived wrapped in "wellness".
"More and more people are willing to invest in wellness generally, including sextech," he says.
London 'tech for good' firm Zinc VC also recently made its debut sextech investment backing Ferly (formerly Leika) — an educational app to help women explore their bodies for better sexual wellbeing).
The fund's founder Ella Goldner agrees that "wellness" lets founders "experiment with more complicated topics" and present taboo products in a more sellable way.
Stephanie Alys, who formerly raised $2m as cofounder of MysteryVibe, says some VCs in London are now even specifically looking to invest in "taboo" startups.
"The great thing about a taboo topic like sex is that it definitely polarises opinion," she tells Sifted. "So when someone isn't interested they're very clear up front. But the investors who are interested also become your biggest advocates."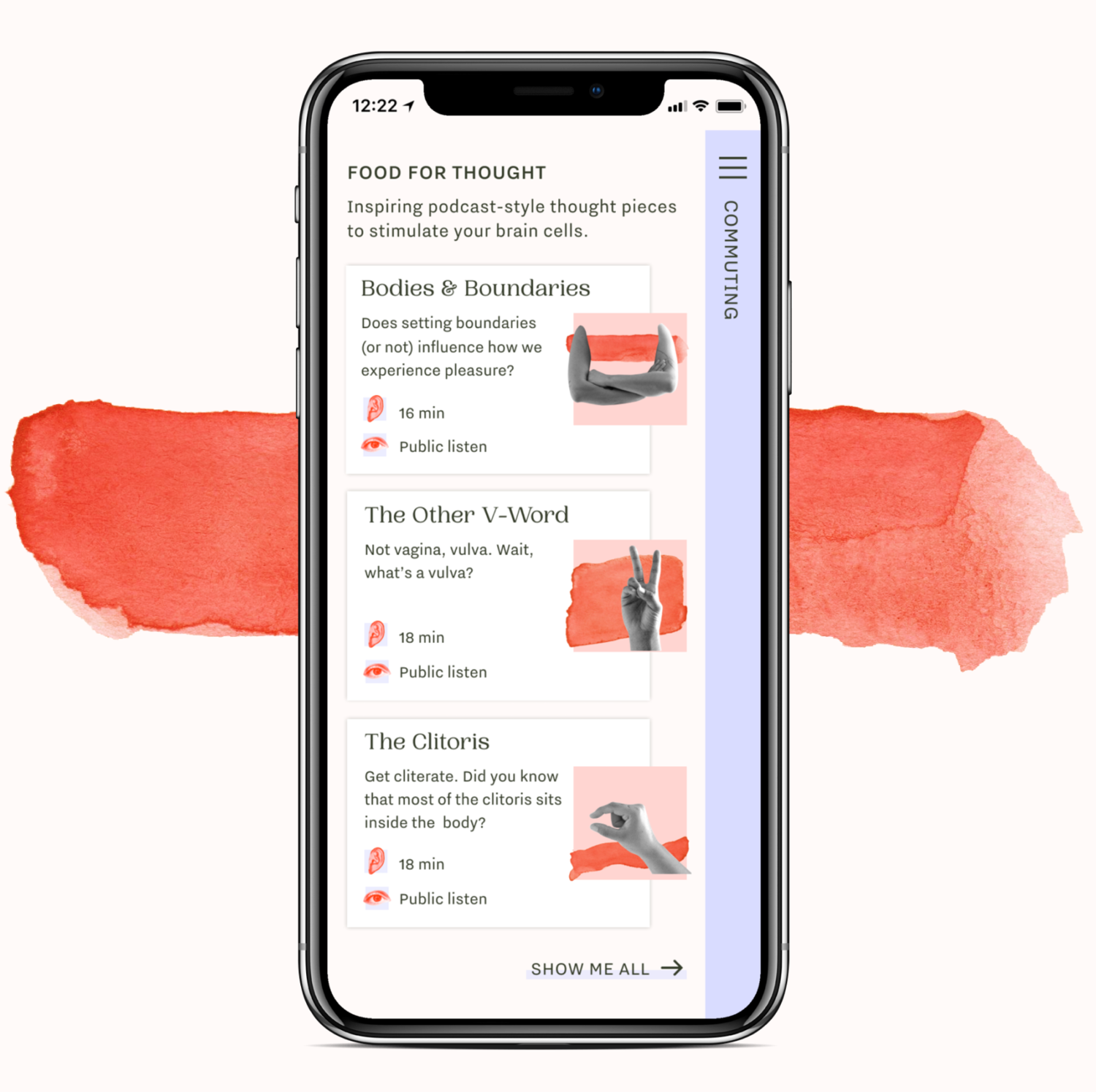 Alternative funding and crowdfunding better sex
Although VCs are slowly opening up to sextech, alternative and angel funding is still the main source of funding for founders.
Sextech used to frequently be rejected by crowdfunding sites but after a few breakthrough campaigns, Indiegogo launched its sex-dedicated After Dark collection in 2015. Kickstarter dropped its sextech ban the following year.
Crowdfunding sites are now a crucial port of call for those pioneering new tech in the adult industry: British game studio FOW Interactive just raised £1.7m on Kickstarter to build its own sci-fi sex game.
It has, however, taken longer for equity crowdfunding giants like Seedrs and Crowdcube to permit sextech campaigns and Crowdcube only launched its first sextech equity campaign this month.
Crowdfunding offers the biggest opportunity to reach investors and

angels.
Pureeros, an e-boutique for women's pleasure, has raised more than £72,000 so far.
"Sextech companies are mostly excluded from pitching competitions, startup camps or public funds," Evren Inangiray, cofounder at Pureeos tells Sifted. "Crowdfunding offers the biggest opportunity to reach investors and angels, secure funds and gain the traction that VCs will want to see."
One Pureeros backer, Arnie Sriskandarajah, Managing Director at Round Hill Ventures (which is not connected to the investment). He says he sees "a clear and accelerating market pull for products and services from the femtech and sexual wellness sector."
"Wellbeing as movement is here to stay and will only continue to grow," he tells Sifted. "Sexual wellbeing is a key piece of that movement... I believe we will see a number of successful companies in the space over the next few years."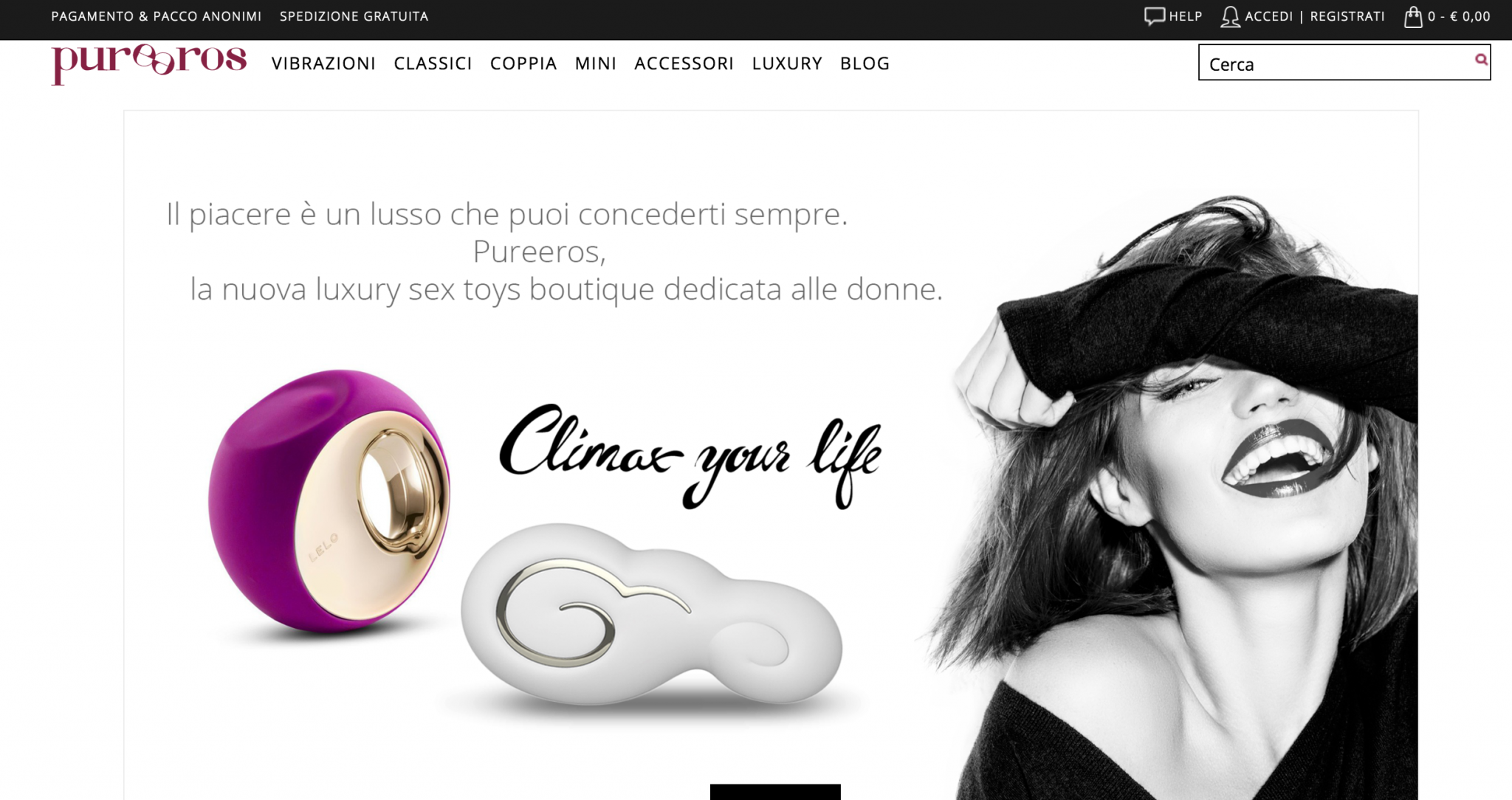 Barriers still need breaking
While wellness and crowdfunding are channelling funds into sextech, some areas remain too hot for VCs to handle. Porn, for example, remains too taboo to "repackage", a number of investors told Sifted.
Marketing mogul and serial entrepreneur Cindy Gallop has long been on a mission to destigmatize pleasure with her real-world sex streaming startup MakeLoveNotPorn.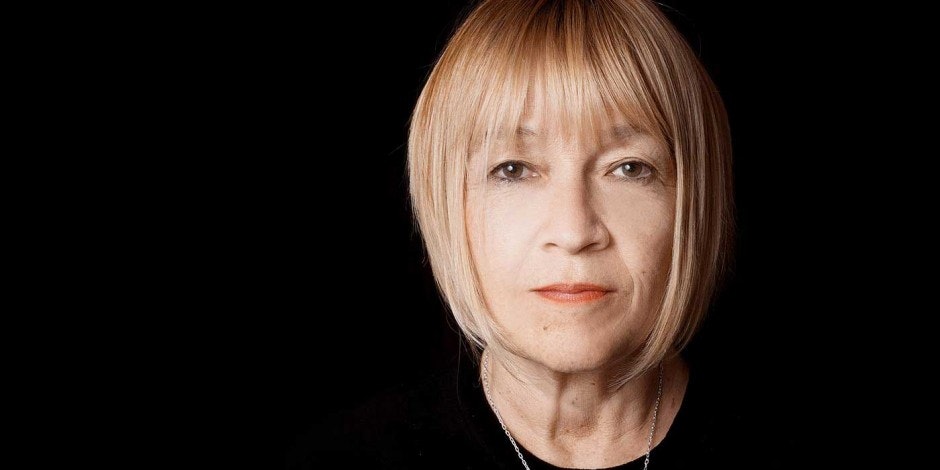 Frustrated with how hard it was to find backing, Gallop announced she would launch her own $200m sextech fund, All The Sky Holdings in 2017, out of "sheer desperation".
When you have a truly world-changing venture, you have to change the world to fit

it.
An unexpected result of this was that MLNP secured $2m to scale, and the fund has taken a back seat — for now.
"As soon as MLNP's in a good place I'll be picking back up on the fund," Gallop tells Sifted.
"When you have a truly world-changing venture, you have to change the world to fit it, not the other way round. Every single service that has refused to work with me and other sextech ventures represents a gigantic investment opportunity."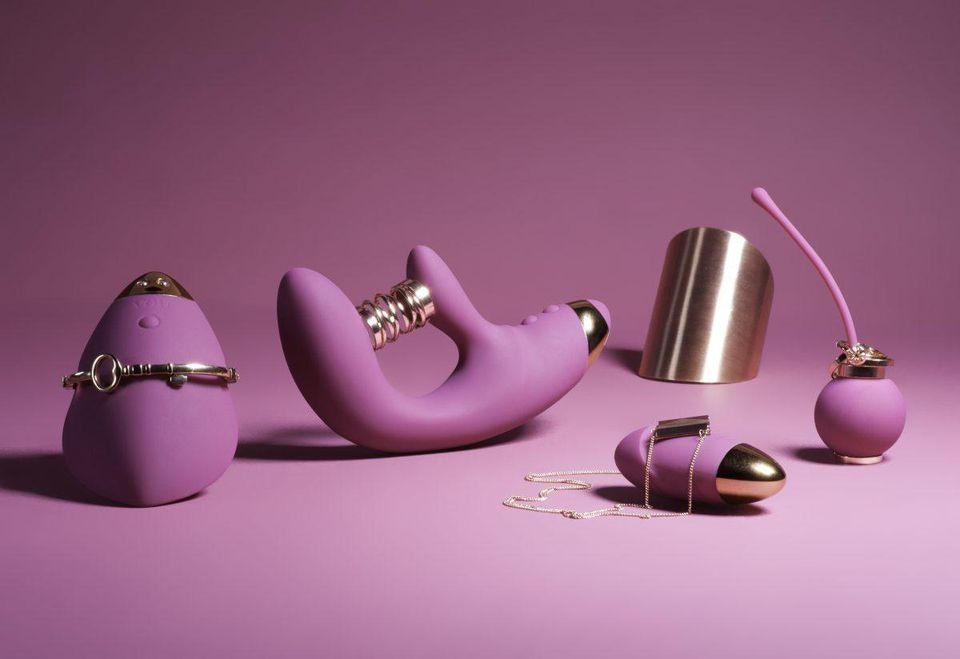 Sex exits
Making the landscape more attractive is the fact Europe is also starting to see sextech exits, proving that sex does sell.
In Berlin, Amorelie cofounder Lea-Sophie Cramer last year sold her business to Nucom Group (it's now owned by one of the biggest media broadcasters in Europe, ProSiebenSat.1 Media, and private equity firm General Atlantic).
British firm Lovehoney (which reported profits of $12m on sales of $101m in 2017) also sold a controlling stake to newly founded private equity firm Telemos Capital last summer.
"Sexual happiness and wellness, which is how I would describe it, is going the way of general wellness to be considered mainstream and investable," Telemos chief investment officer Jacob Polny told Sifted.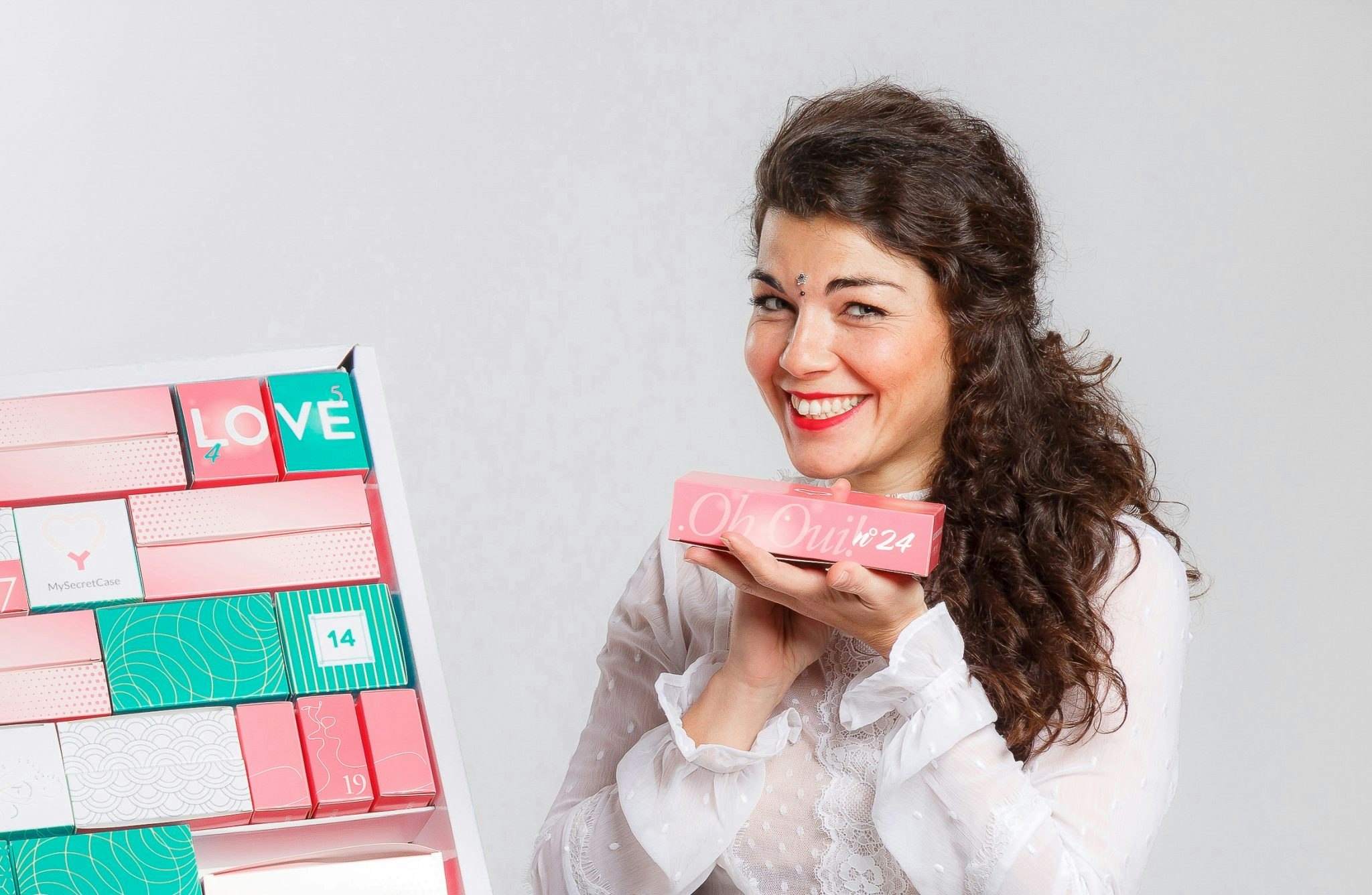 And the sextech industry continues to see new "firsts" all the time.
The Milan-based erotic retailer MySecretCase secured its first €1.2m round of investment in 2017. Its founder Norma Rossetti says sextech funding in Italy was previously unheard of.
"Sex in Italy is still a taboo, so raising money in this industry has been complicated. We are the first to be backed by professional investors," Rossetti tells Sifted.
Crazy Fetish, a newer online adult shop founded in 2017 in Marbella, Spain, has taken a different route, raising its first €10,000 of funding directly from American advertising giant Alcor Brands.
With future funding coming from wellness investors, crowdfunding, and even sextech specific funds, the x-rated industry is one to watch.
As Mysteryvibe's Dominnique Karetsos says: "Sextech is a massive untapped market and we have only just scraped the surface. Plus, sex is recession-proof."