Europe might not have spawned a Google, Apple or Facebook, but, at least according to some, the continent now finds itself in the prime position to become a leader in a different kind of tech: 'tech for good'.
There are now a growing number of entrepreneurs and investors setting out to prove that Europe can create alternative models for tech innovation that are both profitable and good for society. They say the region could set a new global standard by showing that best practices on environmental impact, diversity and privacy are a driver for financial performance.
"Because Europe missed out on the wave of Google and Apple and Facebook, Europeans have a different view," says Sébastien Soriano, head of French regulator Arcep. "It's because Europe is out of the race for tech gigantism that Europeans are free to question the values and ethics of technology the way Americans can't."
Startups are springing up across the continent promising to be kinder to the planet, to customers and to their people than previous generations of businesses.
What is 'tech for good' exactly? There is no one definition, but broadly speaking it involves startups using technology to tackle big social and environmental problems that aim to improve millions of lives — for example, tech tackling issues like mental health, education, ageing, poverty, inequality, social isolation or the environment
The 'for good' spectrum spans wide though, and Europe's unique positioning isn't best reflected by companies that are just a bit greener or care a bit more about women in the workplace. It's also resolutely not about free handouts to every project promising to save the world either (this is not the charity sector).
It's about businesses that solve a real need that is also good for the world. This is the reason more investors than ever before are becoming interested in 'tech for good': it's not just trendy or positive for their brand — there's also a business case for it.
Investors are starting to factor new criteria into their

models.
France Digitale's co-president and BlaBlaCar founder Frédéric Mazzella is organising an event in San Francisco from 25th February for "founders, academics, government representatives and VCs who are leading the rise of a purpose-driven economy in Europe".
Sifted Newsletters
Climate Tech
Every Thursday
The green transition is underway — meet the startups driving it.
The gathering, dubbed Tech4Values, will focus on how the 'good' trend is influencing hiring and will include startups like Doctolib and Vestiaire Collective.
"The European 'tech for good' ecosystem is ahead of the curve," says Nicolas Brien, who heads France Digitale, an industry group which represents 1,500 startups in France and Europe. "Investors are starting to factor new criteria into their models, and startups are finding out they can build up their brand with customers and attract talent by building 'good' into their DNA."
Hardcore tech for good investors
Faith that entrepreneurs can bring solutions to solve tomorrow's challenges — and make great returns at the same time — are at the core of how funds like Stockholm's Norrsken Foundation and London's Bethnal Green Ventures (BGV), an early-stage venture capital, evaluate businesses.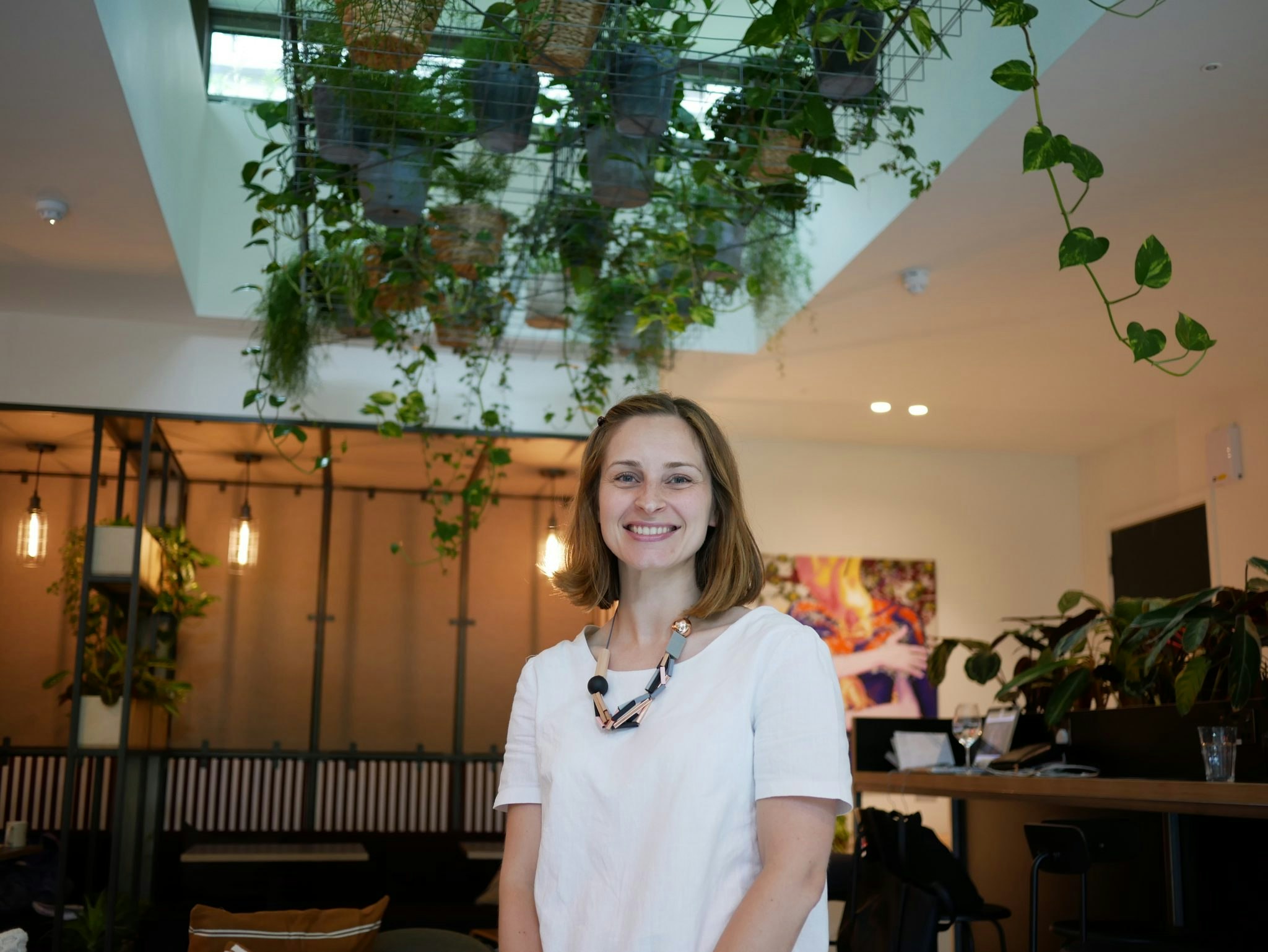 "We're looking for business models where impact is baked into what the proposition is, but also the commercial and social value that business creates," says Melanie Hayes, managing partner at BGV. Ideally, that means that the more 'good' a company does, the more money it makes too.
A good example from BGV's portfolio is How Do I?, a UK-based dementia app which worked with Essex Council, a local authority. Over the next 10 years, 3,000 people will be diagnosed with dementia in Essex. How Do I? calculated that, if only half of those people use its product, they'll be able to live at home with the disease for three weeks longer — and save the local authority up to £10m in a year.
These businesses don't have to make less money because they're having more positive impact than the average company, argues Hayes.
The common perception around impact is that you will accept suboptimal returns — but we're not in that

space.
"Ultimately we want to see people building businesses that not only impact the lives of millions of people positively but also are worth in excess of £50-100m. Our fund targets and is on track to deliver top-quartile returns, compared to other early-stage VC firms. There's no trade-off — the common perception around impact is that you will accept suboptimal returns — but we're not in that space." 
Inherent potential to scale
Sofia Hmich, founding partner at London and Paris-based venture capital firm Future Positive Capital, also believes that startups tackling the world's biggest problems — think climate change and cancer — have the potential to have an enormous impact and make massive profits.
A benefit, she believes, of biting off these huge, daunting problems is that solutions can go global. Climate change and ageing populations are challenges affecting every nation; companies that can offer products and services in these areas could be relevant far beyond their home market. 
She's looking for founders who aren't so much in the business of doing good, but eager to tackle the biggest problem they can find.
In one testament to the trend's underlying potential, French startup EcoVadis raised $200m last month from investors including private equity firm CVC Growth Partners to expand its software, which lets companies rate their suppliers on social responsibility.
Show me the money
Investors have tried and tested ways to assess startups' commercial performance. Just how to assess their 'impact' is a little hazier.
France-based growth equity firm Gaia Capital Partners isn't an impact fund but it is trying to tie variables like environmental impact, but also governance, hiring practices and job creations back into its valuation models. It measures and tracks how companies are improving on these points, as well as classic key performance indicators (KPIs), and mentors them where it thinks it can help boost returns.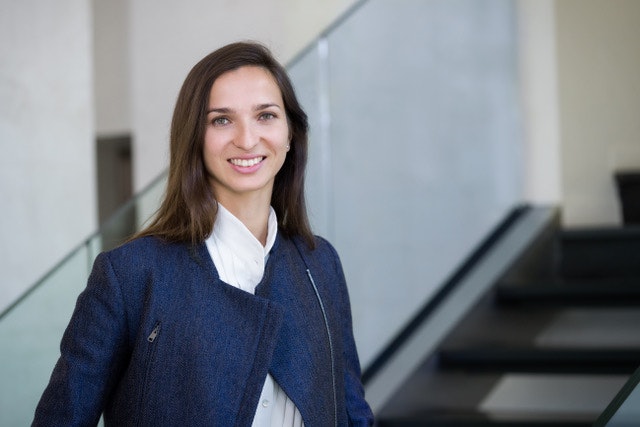 "We want 100% of the startups in our growth portfolio to have responsible practices — that's just as important as the business model of these companies," says Elina Berrebi, founding partner at the firm. "We think the key is making sure the best practices spread in startups just as they are scaling and gaining size."
Gaia Capital Partners is planning to share its methodology with other investors in the coming months, in the hope it can spark a conversation on building a standard measuring method for use across the ecosystem. It's backed by Sycomore Asset Management, which is supporting the initiative for a shared model.
Like many tech for good investors, BGV uses the UN Sustainable Development Goals as a framework to assess and measure impact across its portfolio. 
BGV also asks portfolio companies to report on their impact quarterly. For one portfolio company, LettUs Grow, which has designed aeroponic irrigation systems for indoor farms, that means measuring how much less water and fertilisers its system uses versus traditional farming and also hydroponic technology (used by many indoor farming startups). 
Customers are demanding that companies think about social and environmental

impact.
Atomico, one of Europe's largest early-stage venture capital funds, argues because "customers are demanding that companies think about social and environmental impact" and "talent — the most important ingredient of successful tech companies — is also asking companies to be more thoughtful" there is a growing business case for tech for good.
Atomico has just launched its 'Conscious Scaling' framework — a way to mitigate the long-term impact of a company or a technology on society and on the environment. "We must invest in companies that return profits but also create returns for society. If not, we're setting capitalism up to fail," says Atomico.
More capital to back it all?
Socially responsible startups aren't going away anytime soon — nor are tech for good businesses. There's hope that there will be a growing pool of capital to back them.
"The next opportunity is around mainstream capital which is finding its way towards impact," says BGV's Hayes. "How do we make sure we're tapping into that demand — and providing a product that meets those expectations. That's the real opportunity for tech for good now." 
"If you are a capital provider who has decided to either make all of your investment activity impactful or provide an allocation towards it, then certainly whatever you would normally do in venture you should be doing in a tech good venture fund. That's where you will see the most direct impact coming from."