In amongst the communist-era architecture and old crumbling villas of the Romanian capital, the sleek offices of UiPath, one of Europe's newest unicorns, are easy to miss. Inside, however, the building — which also houses the company's first Immersion Lab — is a hive of activity.
UiPath, founded in the Romanian capital, is a key player in the booming robotic process automation (RPA) industry, which uses software robots to automate repetitive back-office tasks. In April, the company closed a Series D round of funding, raising $568m to become, at $7bn, one of the highest-valued artificial intelligence companies in the world. This was up from a valuation of $110m just two years earlier.
"Four years ago we were 10 people in a small apartment. All we had was the technology, and no idea how to market it," says Daniel Dines, the company's CEO and cofounder, over coffee at UiPath's Bucharest office.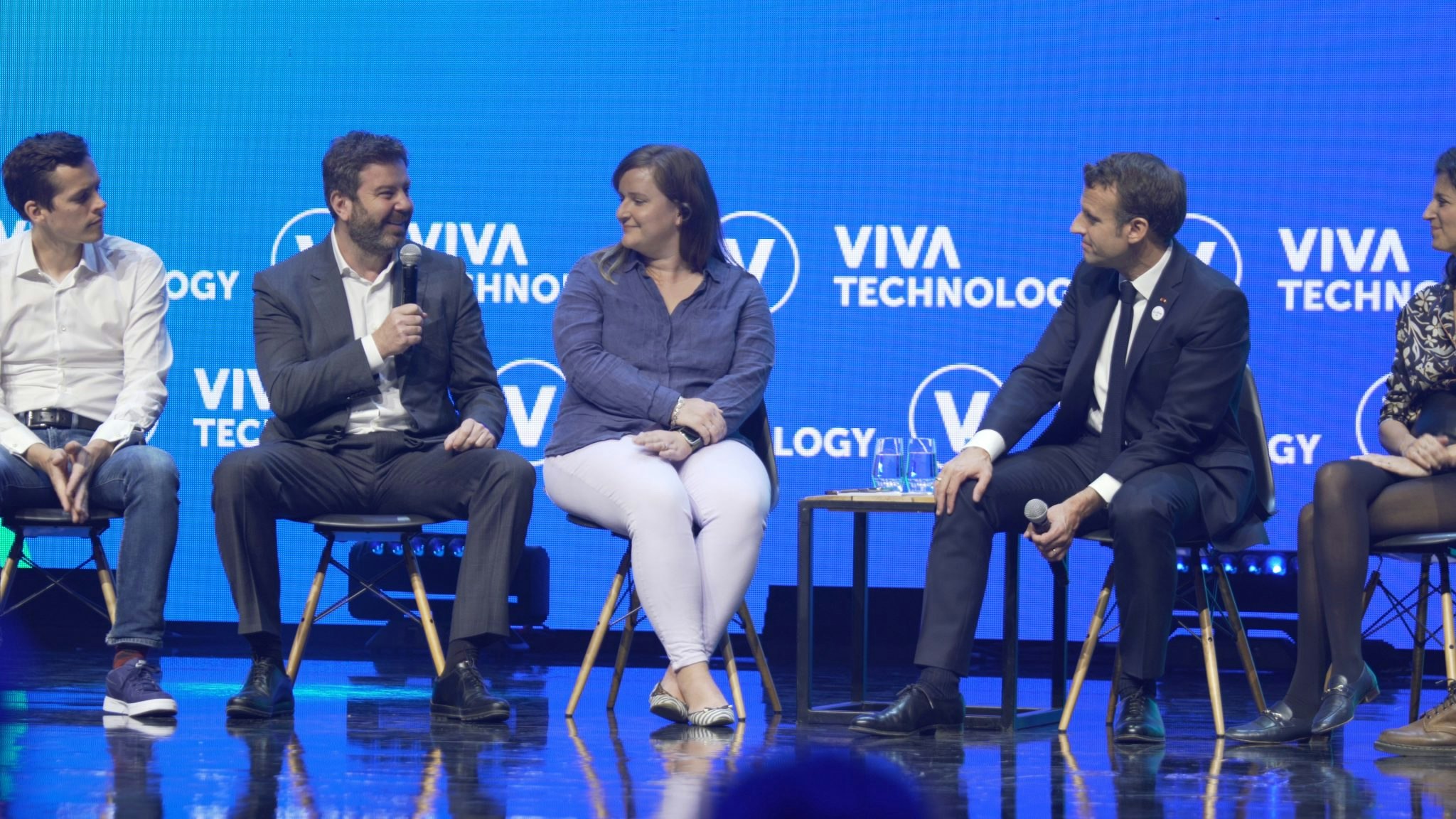 UiPath was established in 2015, on the foundations of DeskOver, a 10-year old software outsourcing company started by Dines and Marius Tirca, UiPath's other cofounder and its chief technology officer.
UiPath and its team have come a long way since then. "We were geeks, so we built technology for the sake of technology," says Dines. "The biggest lesson we had was you have to build a business around your technology, because otherwise people don't talk to you."
Getting people to talk isn't a problem that UiPath faces today.
In fact, it's a breathtaking time for all of those involved in RPA, which also includes companies such as Blue Prism and Automation Anywhere. According to research and advisory firm Gartner, RPA software revenue grew 63.1% in 2018, to reach $846m, making it the fastest-growing segment of the global enterprise software market. RPA software revenue is expected to reach $1.3bn in 2019, according to Gartner, with the top five RPA vendors controlling 47% of the market. And, with a 13.6% marketshare in 2018, UiPath is leading the pack.
Dines estimates that the sector is currently worth around $1.8bn, just in software licences. "It's probably going to double in the next couple of years. It grows about 60% year over year, which is crazy," he says.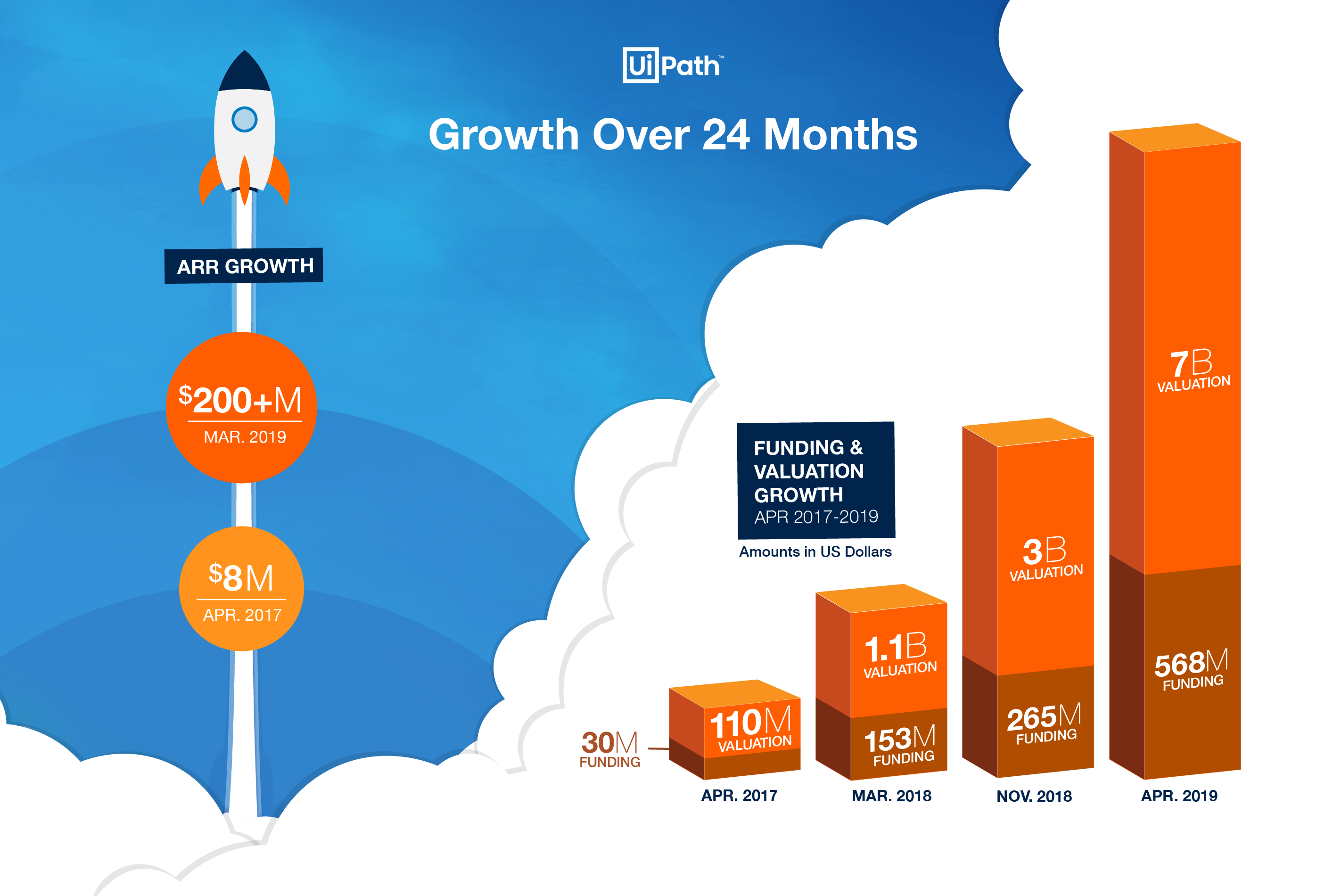 While RPA adoption generally starts in financial services and, within companies, in finance and accounting — automating repetitive tasks like invoicing, monthly expenses and timesheet tasks — there are few places the technology can't go, and few aspects of the workplace that can't be touched.
Sifted Newsletters
Sifted Newsletter
3x a week
We tell you what's happening across startup Europe — and why it matters.
"When you look at the typical job of an employee, you will see that there are a series of activities that are completely dull and repetitive, they can be automated," says Dines. "Even more cognitive activities can be automated, like filtering emails based on different topics or subjects. We can build machine learning models that will understand documents, like invoices and purchase orders."
And while in the past there was a sense that people and companies weren't quite ready for machines to take over tasks done by white-collar workers, this is rapidly changing.
"There is no skepticism anymore," says Boris Krumrey, chief robotics officer at UiPath. "Maybe in 2015, but right now we're actually seeing customers not asking or questioning whether it works, whether they get benefits, they're just trying to figure out how best to apply it."
"Right now the resistance is a lot less than you imagine," says Dines. "At the executive level, they've got it. It's a no-brainer type of technology. As you go deeper in the industry, of course we might factor in the fear effect. But if I go to someone, anyone, and we look at their daily job, and we pick up some activities and automate them, this guy will have an 'aha' moment."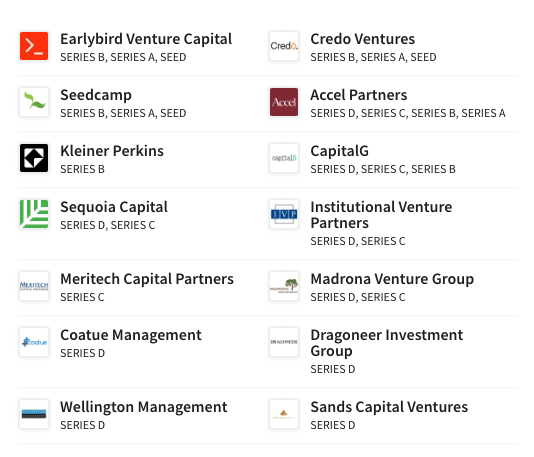 In March, UiPath claimed a current annual recurring revenue of over $200m, up from $8m in April 2017. The company estimates that it has over 400,000 users worldwide, across 200 countries, with 4,000 governmental and corporate clients including eight of the top 10 Fortune Global 500 companies and over half of the top 50.
UiPath's client base is also impressive diverse, with one third in the Americas, a third in Europe, the Middle East and Africa, and a third in Asia. "That's very unusual," says Dines.
Meanwhile, the company's up-sell rate is enviable. "If we sell to a business, we up-sell perhaps fivefold in two years," says Dines. "A foot in the door in one function in a department, then an entire department, and then you go enterprise-wide."
"I think the potential [for RPA] is huge," says Sarah Burnett, executive vice president at Everest Group, a management consulting and research firm. "At the moment we have this model where enterprises are full of people, and they use machines in order to deliver a specific sort of information processing. What we could see is a switch where the people are around the outside managing the environment in which the robots run, and only interfere when there is more knowledge needed, more skills needed."
She adds: "We're not there yet, but we're seeing the building blocks of such a future starting to appear."
In March, UiPath launched an Immersion Lab in Bucharest. The lab, the first of several that will be rolled out across the world, is designed as a space where UiPath customers can test their business scenarios in a controlled environment. Company representatives come for a day or two and are shown what the technology is able to do specifically related to their needs.
"It unlocks the clients' imagination, how they can use the technology," says Dines. "I think one mistake when messaging a technology is imagining that clients can get all the little tweaks of the technology and understand the big picture," he says, likening it to the electrical motor and needing to have items like a washing machine or refrigerator to actually show what it can do.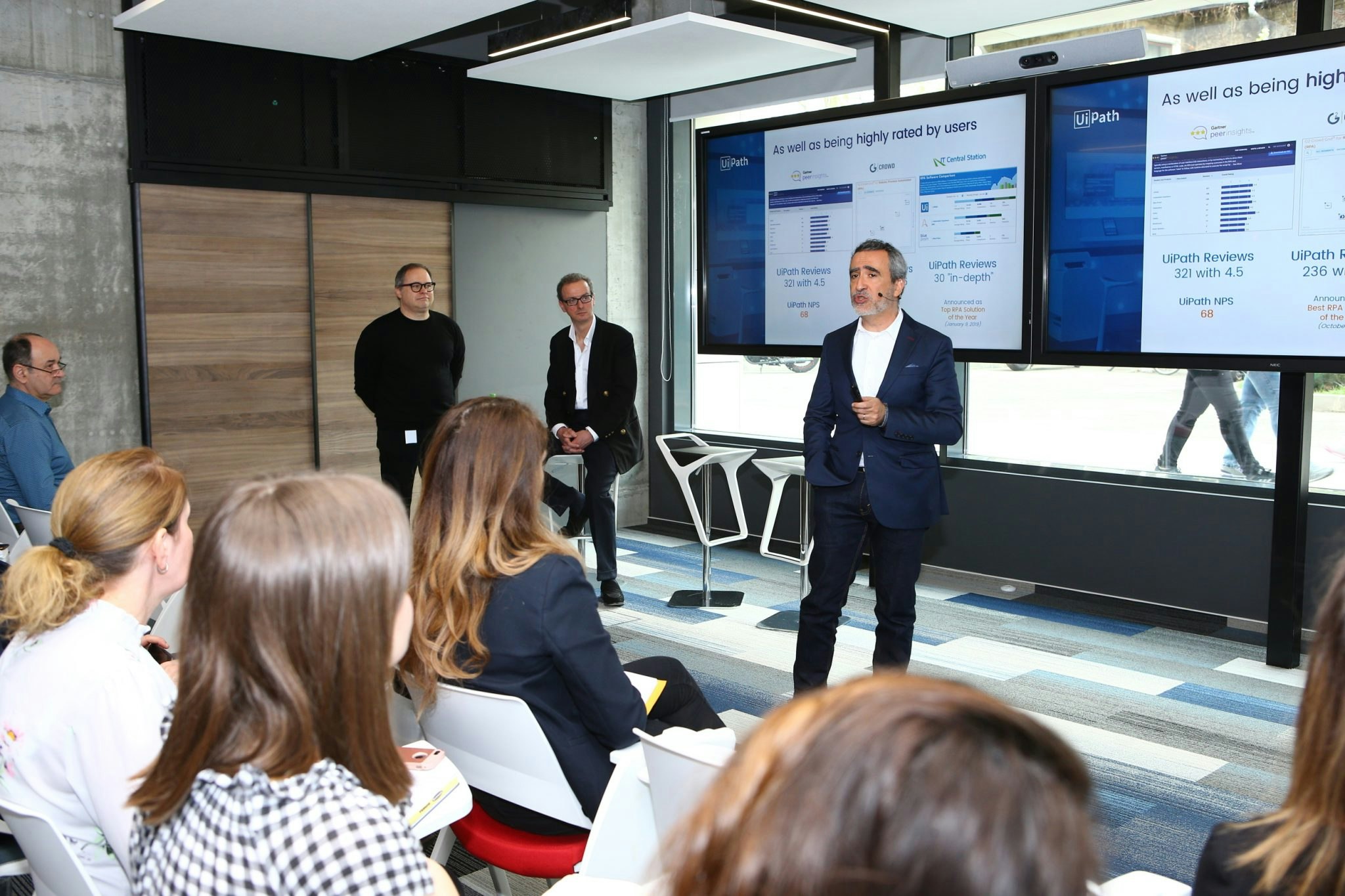 The decision to have the first Immersion Lab in Bucharest was driven by the available space and team, otherwise they would have started with one in Seattle, which is going to be a similar size, with one in Bangalore set to be smaller. "This one we used to build the blueprint of having Immersion Labs all across the world," says Dines, adding that it's already worked well beyond his expectation.
UiPath is the first tech unicorn to come out of Romania, which despite a vibrant startup scene is considered to have a less well-developed tech scene than some of the other countries in the region.
The company moved its headquarters to New York in 2017, but retains a strong Romanian element, with around a quarter of its more than 3,000 employees based in the Romanian capital. The rest are scattered across the globe.
Dines says that UiPath's unicorn status hasn't put any additional pressure on the company. "I can walk down Bucharest streets and nobody knows me. It doesn't put extra pressure on the company," he says. Meanwhile, he and his team continue to push RPA, and the idea that it could be a game-changing technology.
"If you look at the hype versus the actual value that blockchain has delivered as of today, and we apply the same ratio to RPA, there's no contest," Vargha Moayed, chief strategy officer at UiPath, told Sifted at the launch of the Immersion Lab in March. However, he says that there is still a mistaken view by some people working in tech that RPA is a bandaid solution.
"They have not realised that this is way more than a bandaid," he says. "That this is the technology that's going to make digitalisation for real and not blockchain, which will be useful very specifically. AI in enterprise will become a reality through RPA. AI and RPA are a match made in heaven."
"For me, the differentiator at the end of the day for all of the RPA vendors will be who is going to crack the question of scale, reaching large scale in enterprises and allowing enterprises to manage automation at scale," says Everest Group's Burnett.
She adds that the existing enterprise software companies aren't going to be resting on their laurels. "They are also going to be looking at what they can do. SAP has already acquired an RPA vendor. It's a very exciting time."
For his part, Dines sees almost endless possibilities. "We have the runway to build one of the best enterprise businesses ever — we can build the next Oracle or next SAP. It's in front of us," he says.
"There is an opening in the world, when people change from old providers to new providers; now is that opening. 20 years ago it would have been unimaginable to buy from a small company versus Oracle or IBM. Now it's a different world."