Having a chef over to your house to rustle up a feast for you and your pals used to be an experience exclusive to the wealthy. But private chef platform Yhangry is looking to bring the professionally cooked-at-home dining experience to a broader market. 
From the price of a (reasonably expensive) Deliveroo, Yhangry enables customers to order a private chef to their home. Its platform, it says, is building the future of socialising at home.
But will the startup, which is today announcing a raise of $1.5m in seed funding, face stiff competition from the rise of fancy meal kits and the reopening of the hospitality sector? Its founders, Heinin Zhang and Siddhi Mittal, don't think it's a case of 'us against them'.
"Our customers are going to go to restaurants when they open up again, as will I, but a private dinner party is inherently so different from that. We're providing this bespoke experience around the individual, for anything from games nights to dinner parties," Mittal tells Sifted.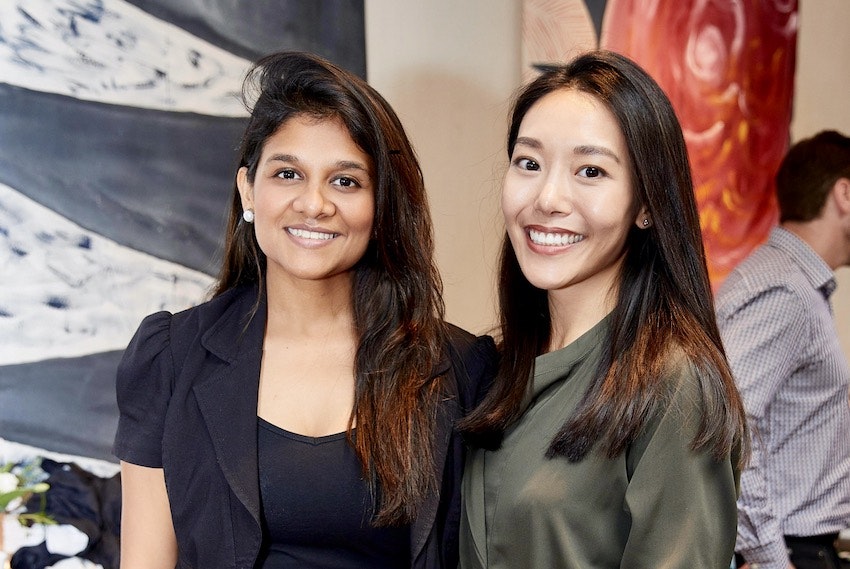 The rise of fancy dining-at-home experiences
The lockdowns over the past year have seen consumers turn to at-home experiences in droves. From dating to book clubs to Glastonbury Festival, people are finding ways to do the things they used to do in the outside world in the comfort of their humble abode.
The food industry is no different, and there has been a boom in grocery delivery, meal kits and recipe box startups since the pandemic began. Many restaurants have begun offering finish-at-home gourmet takeaways direct-to-consumer — or partnering with meal kit platforms like Dishpatch and Restokit. 
It all points to a far greater emphasis on the home being central to the social aspects of our lives, Zhang and Mittal say. 
Home is the new office, home is the new gym and home can also be the new place for

socialising.
"Home is the new office, home is the new gym and home can also be the new place for socialising. In-home dining has been on the rise for a long time, but none of the current options are optimised for the social aspect of the experience. That's what we're doing," Zhang tells Sifted. 
Sifted Newsletters
Sifted Newsletter
3x a week
We tell you what's happening across startup Europe — and why it matters.
How it works
Customers choose from a selection of set menus on the website, select a day and a time and pay. The whole process of booking your private chef takes about as long as it would to order a takeaway.
Yhangry handles the rest, including grocery delivery, selecting the right chef and posting menus. 
Then — using the pots, pans and utensils you've got lying around in your kitchen — the chef pops over and does their thing. Pricing starts at £17 a head, and rises to over £200 a head with add ons like table service, decor and wine. 
For professional chef Dexter Japon, who had the unenviable task of whipping up a three-course meal in this author's kitchen, that involved wrestling with three working hobs out of four and an oven that cooks far quicker on the right hand side than the left.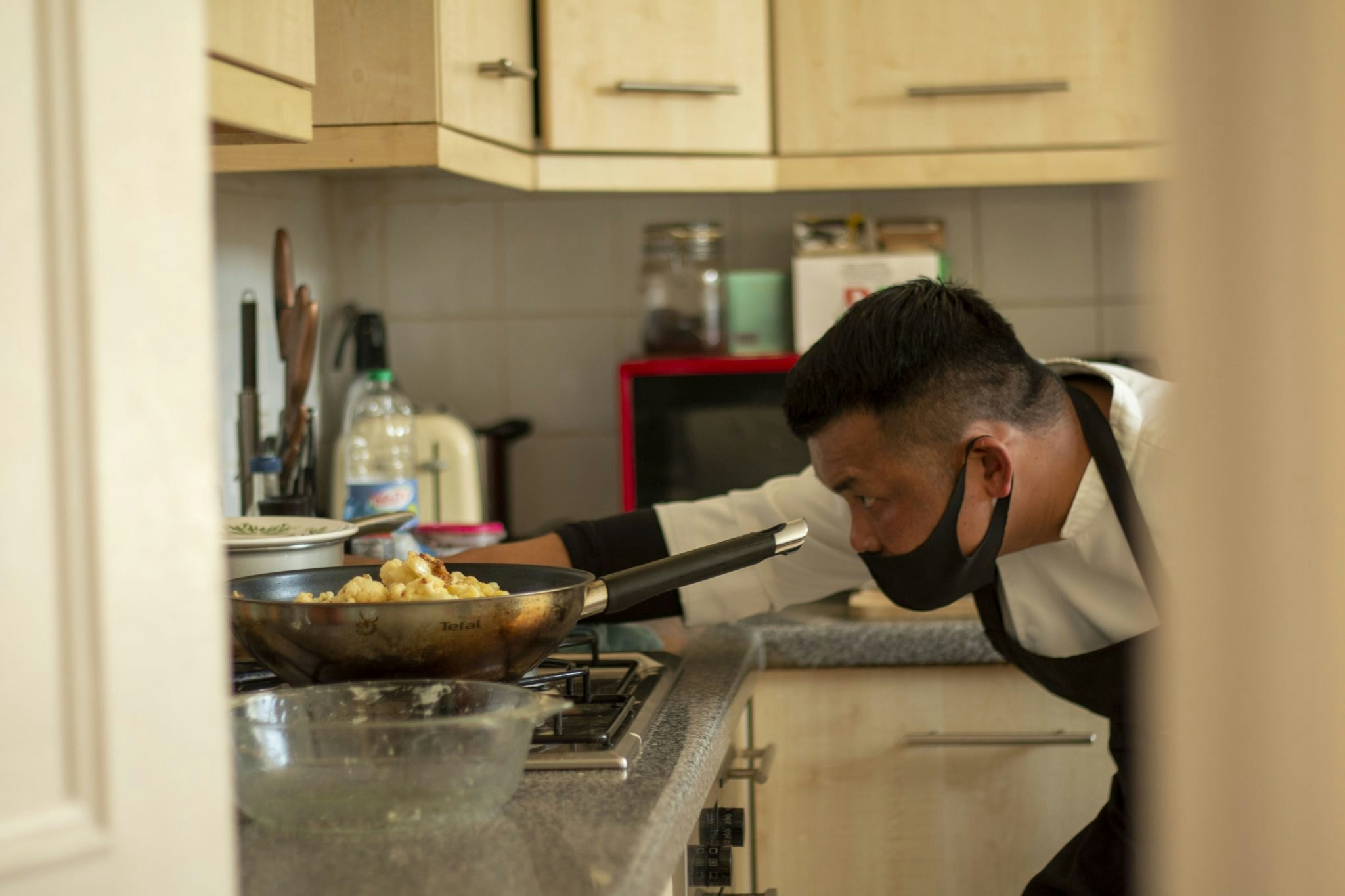 Who uses Yhangry 
But Yhangry's customers aren't all journalists being given a treat or private bankers — 70% of them have never used a private chef before. 
There is a perception that that sort of service is only for a niche market, Zhang and Mittal say, and for many it can feel like a strange experience having someone come round to your house to cook for you. But then again, Zhang points out, when Airbnb launched the concept of staying in someone else's home also felt very strange. 
"We have two main target audiences," Zhang says. "The first is 25 to 35 year-old professionals. These are people who want to get together with their friends or housemates and just have a nice dinner together. The other big one is 35 to 50 year-olds, who like to socialise but might have a family, and don't want to have to worry about finding a babysitter [or live further out from the social hubs of London]."
For Zhang and Mittal, convenience is crucial to the business model if they are going to attract a customer base that largely has never used a service like theirs before.
It's what incumbent private chef agencies like La Belle Assiette and Dineindulge lack, and what they say their true competitors — restaurants and takeaway apps — have in abundance. 
Deliveroo and UberEats offer ultimate convenience, and that's what we're

imitating.
"What people use instead of us — our direct competitors — are restaurants, Deliveroo and UberEats," Mittal says. "They offer ultimate convenience, and that's what we're imitating. Our platform is a tech powered system which [handles all the logistics] so there's no choice paradox, and that has never been done before."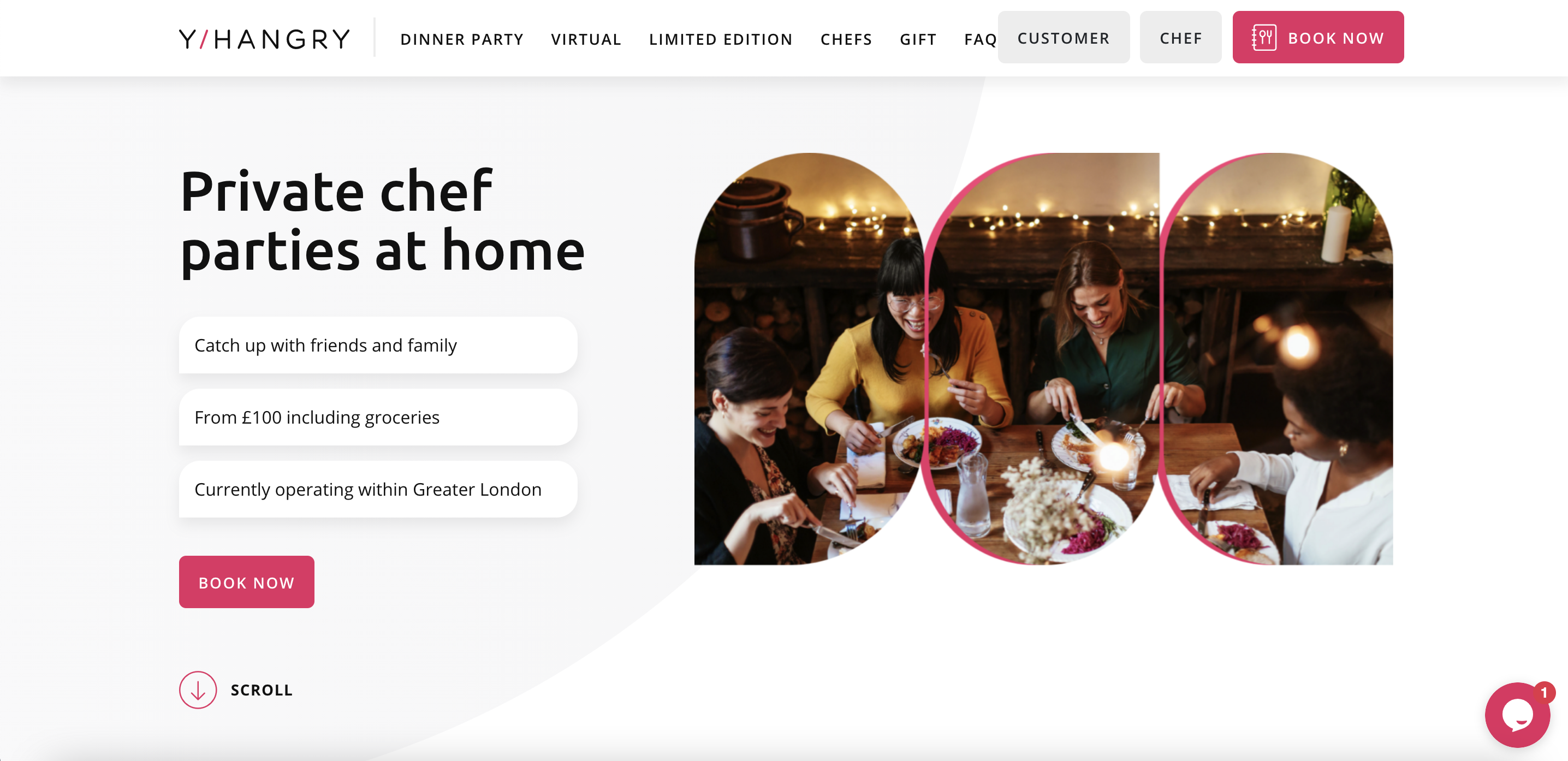 What's next
Yhangry is aiming to be a global business, Zhang and Mittal tell Sifted, but the startup is yet to define its expansion strategy. It's currently only active in Greater London, and the plan is to build a strong foundation there first. 
This funding round, which includes a number of prominent angel investors including Eileen Burbidge from Passion Capital, Carmen Rico from Blossom Capital and Martin Mignot from Index Ventures, will allow Yhangry to lay down its roots in the city. 
Over the next year Zhang and Mittal are looking to double the company's headcount — currently five full time and two part-time — and have their eyes on the food industry's brightest and best.
"Now we're at the stage where we want to have world class players," Zhang says. "Whether it's someone who's ex-Deliveroo or HelloFresh or another hyper growth startup to lead our operations; or someone with heavy logistics experience, we're looking to hire these people to build up the next leg of the journey." 
The next year will be a telling period for the startup, as it seeks to scale its at-home dining platform with the reopening of the hospitality industry on the horizon. By the time that happens, it'll have been over six months since consumers crossed the threshold of a restaurant or a pub. 
But Zhang and Mittal — and clearly a number of reputable angel investors — don't think that signals to an end to at-home socialising. 
Despite the shutters coming up on the first lockdown last June — and the UK government's Eat Out To Help Out scheme in action in August — Yhangry grew between 40% and 70% month on month during the summer of 2020. 
It's certainly a promising sign for the summer of 2021.