Sylvie, Justin and Johanna are France's coronavirus-fighting mascots, and they're about to face the popularity test of their lives.
The three characters are part of a publicity campaign by the French government to market its virus-tracking application StopCovid.
In brochures, Johanna gets tested positive for Covid-19 and logs it into her phone.
This then triggers an alert to Sylvie and Justin, two random people she'd crossed paths with at a supermarket. All that's done using a bluetooth connection — and StopCovid.
But will the campaign be enough?
On Wednesday, the National Assembly will take a vote on whether or not to deploy the StopCovid app, and the Senate debate is due the next day.
They will chiefly be debating issues of privacy, tech sovereignty and the role of the state in public health. The government of Emmanuel Macron is firmly in favour of the app. 
"It's the role of the state alone to define sanitary policy and decide the relevant algorithms," Cédric O, France's secretary of state for all things digital, has said about the app. "It's a matter of sanitary and technological sovereignty."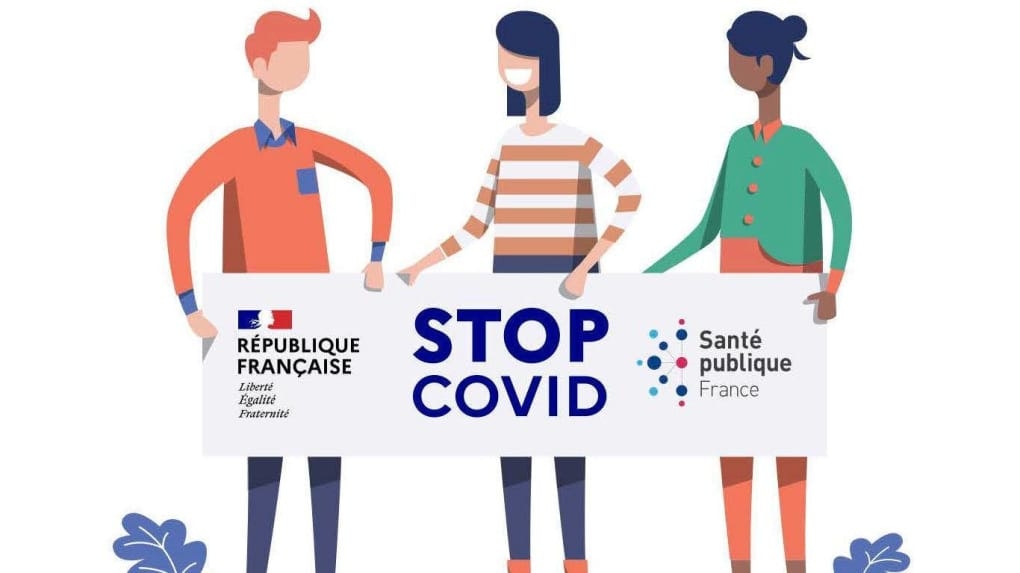 The sovereignty argument
With France in its third week out of lockdown, StopCovid is technically ready and due to launch over the weekend. 
After some debate, it gathered a green light from France's privacy watchdog CNIL, albeit with instructions to tweak some features. 
Sifted Newsletters
Sifted Newsletter
3x a week
We tell you what's happening across startup Europe — and why it matters.
Now it needs to win over parliament — and the French. 
One thing it has going for it is that it's French made. As Google and Apple have pushed out their tracing architecture on a global scale, France said no thanks.
But it's unclear whether waving the technological sovereignty flag will be enough to convince the French people or parliament.
While becoming fashionable in recent years in speeches by French president Macron, as well as other European leaders including Germany's Angela Merkel, sovereignty may not be enough to get over other concerns.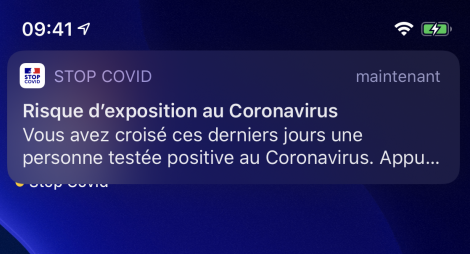 Privacy
France assembled a grouping of research labs, big French corporates, as well as startups to build the app.
Lunabee Studio, an app development startup based in the French Alps, is part of the team. So is Withings, the maker of connected watches cofounded by French entrepreneur Eric Carreel.
The result is an app with sleek visuals that relies on bluetooth and storing data into a central cloud database, and claims to have strong privacy protections.
"The app is anonymous, to be installed on a voluntary basis, and will be used only as long as the Covid-19 crisis lasts," O has said. "The more people install the app, the better it'll protect us."
If two people stand less than one meter from each other for at least 15 minutes, with their smartphones nearby and bluetooth turned on, StopCovid will record their interaction, using coded identities to preserve privacy.
But does it have better privacy protection than Apple and Google? And what about the tech?
France vs Google & Apple
Google and Apple's tracing apps have favoured keeping recordings of interactions on the phone itself. 
But for the French app, the data will be stored centrally. For governments, having access to collated data across all users means being able to analyse how the pandemic is evolving on a macro scale.
That drew criticism last month from France's privacy watchdog, which insisted that the government wouldn't have the right to impose on people that they download the app. In short, the French opt in only if they want to, which means there could end up being few people who contribute their data.
O estimates that if a little under 10% of a given population (a region or city) installs the app, it'll be enough to help the government reduce the spread of the coronavirus.
He says this is better than Google and Apple's solutions.
"Their solutions are less efficient from a sanitary standpoint and less protective of privacy," O told newspaper Le Figaro.
The French app has been tested with the military and has proven it works in 75% to 80% of cases in detecting people who are within one meter of each other for at least 15 minutes, says O.
Other countries like Germany and Italy have been more open to the Google and Apple standard of not centralising information — which hasn't prevented coordination between companies and research labs across Europe, including between France and Germany.
Meanwhile, some experts have argued neither of these solutions will manage to demonstrate efficiency while preserving privacy. Some are instead proposing contact tracing applications that keeps data private by having it owned by users themselves, instead of those making the apps.
For StopCovid, the first battle will be political when the app is discussed in parliament this week. Whether or not the software actually works is a question for later.
"It doesn't matter how innovative a company is," O said. "Decisions about sanitary matters belong to governments."